The debate over which one is better, Cherwell service management or ServiceNow, seems eternal, and no one can answer the question. Many Cherwell and ServiceNow alternatives appear each year, and it has become increasingly harder to identify the better tool. With all this in mind, we decided to investigate the case individually and examine the two giants.
Unlike most websites, we decided to tackle the Cherwell vs ServiceNow debate a bit differently. We want to cover the issues each tool can solve and what drawbacks or opportunities might appear during the change management process. Thus, without further ado, let's get started!
What Is ServiceNow?
To start our comparison, we decided to analyze ServiceNow first. The reason why we are doing this is quite simple: the tool received a major update in March. Also, before we start, we'd like to stress that information is subject to change based on the time of this writing. Therefore, things might look different in a month; thus, make sure you come back and see an update.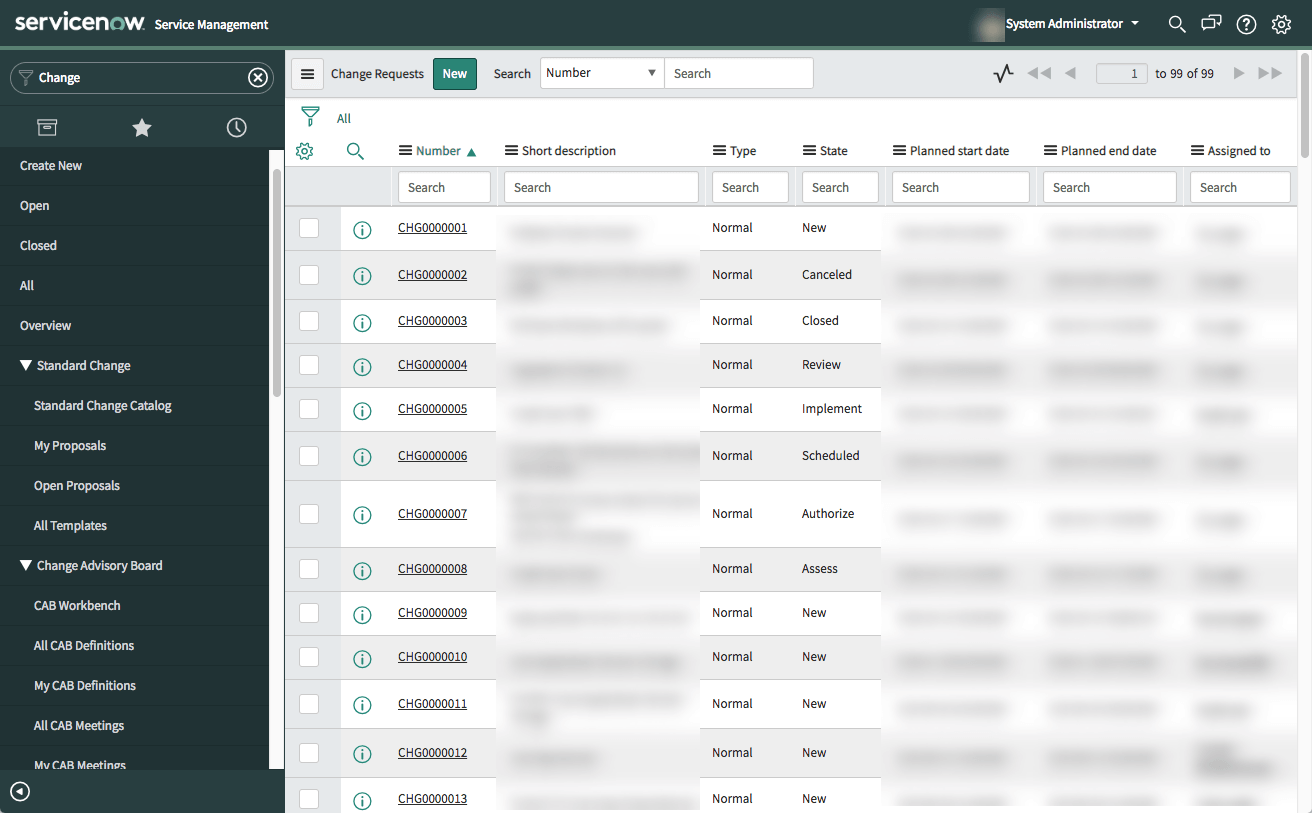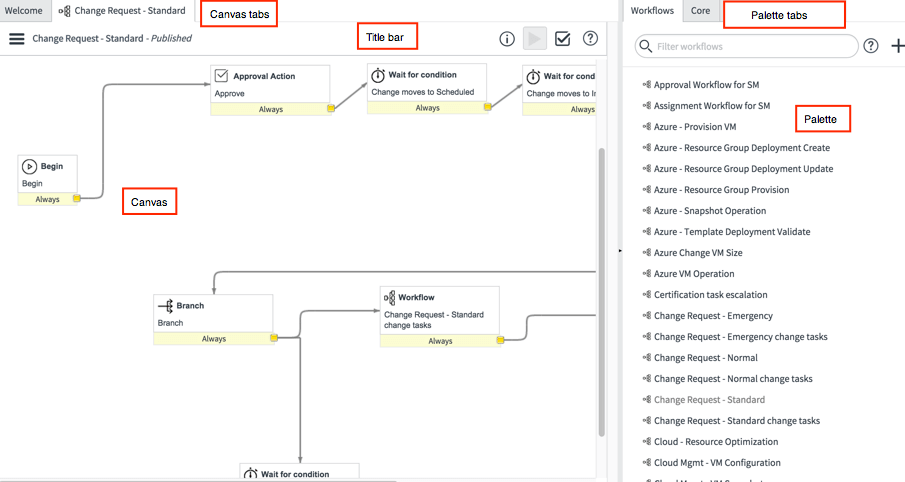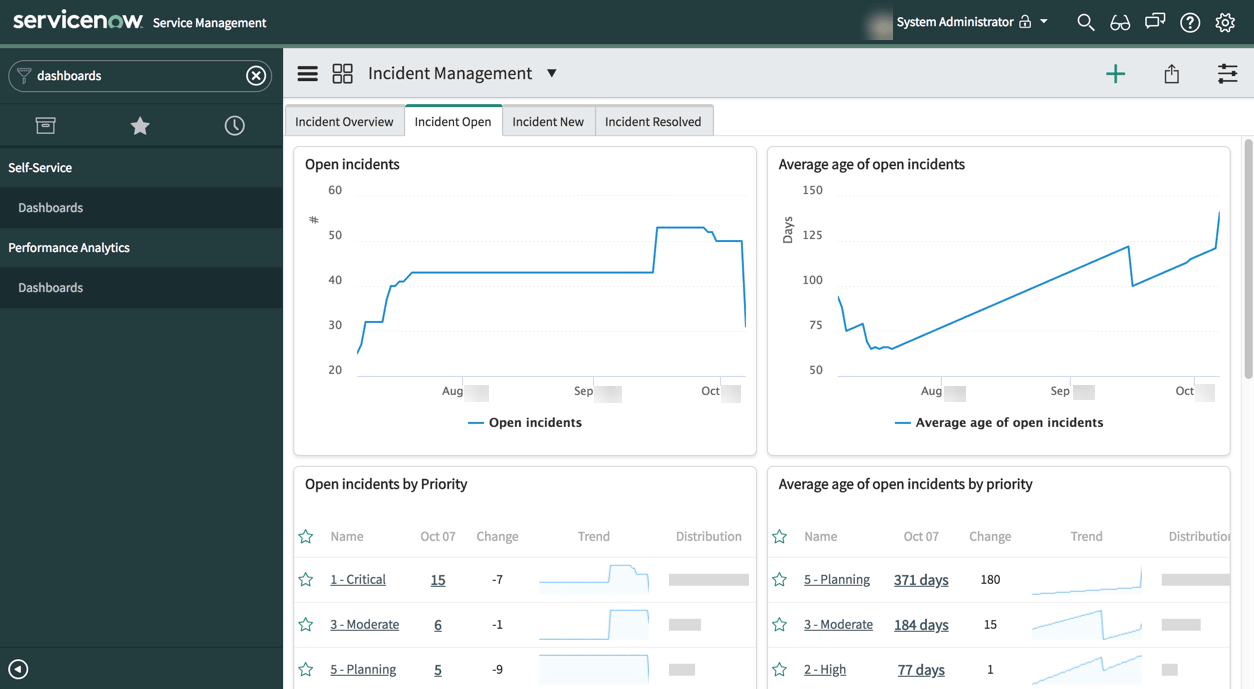 Is ServiceNow an Open API System?
One of the best parts about ServiceNow is its ability to adapt to just about any system, thanks to the open API. The developers over at ServiceNow made sure that their tool could connect to just about anything resembling an API system. Be it old or new; chances are you can hook the tool. Plus, with the release of the Now Platform, the developers can make a place where their talent will thrive, and their abilities won't be limited. Finally, ServiceNow made every possible effort to simplify the app deployment process for its users. Yes, you heard it right! With the launch of its new version of the Now Platform, it's also possible to build your business applications or extend the existing ones.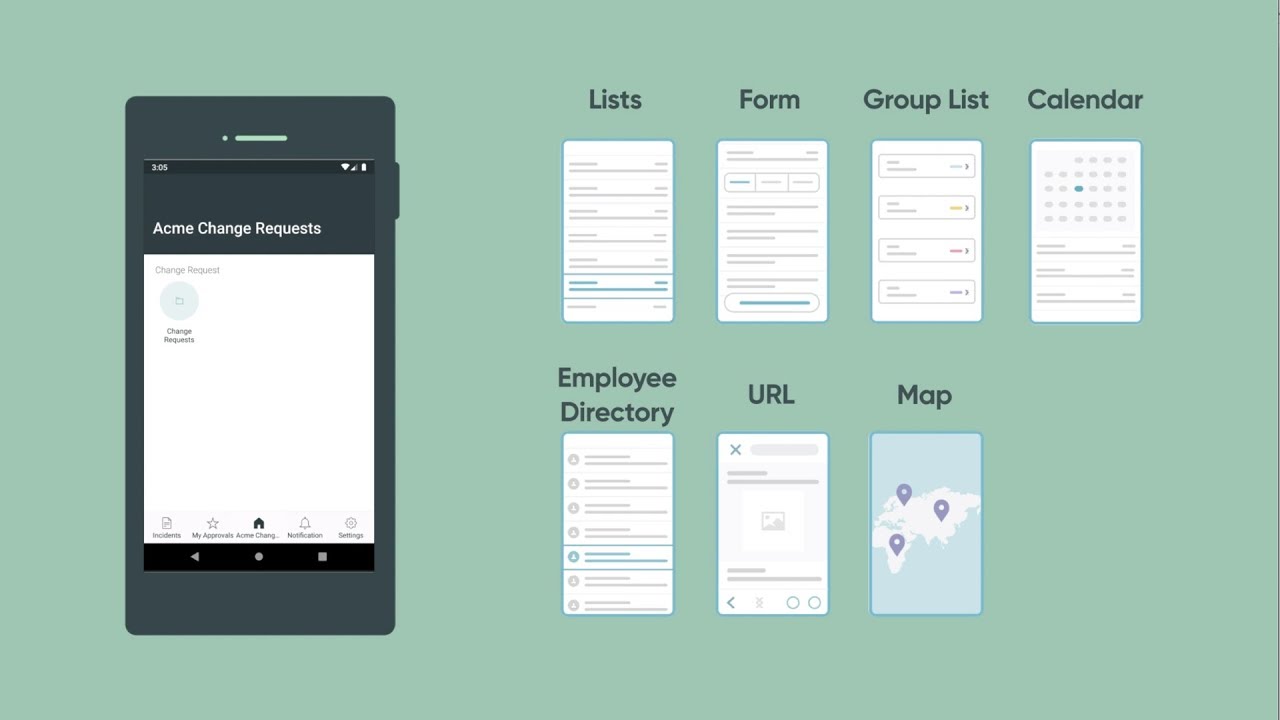 ServiceNow Automated Workflows
Another essential benefit ServiceNow brings is the ability to create custom workflows for your departments, agents, and customers. Something you can't find in Cherwell service management. Using semi-automated routing systems and Artificial Intelligence, you can reduce workflow for your agents and whole departments. The least you can do is direct your customers to solutions or discussion threads during overload or unavailability instead of wasting agents' time on repetitive issues. Embedding the native AI to workflows and adapting the in-platform analytics, you can create management dashboards, report on KPIs and metrics, set up self-service portals, and answer critical business questions to provide timely customer service with less effort.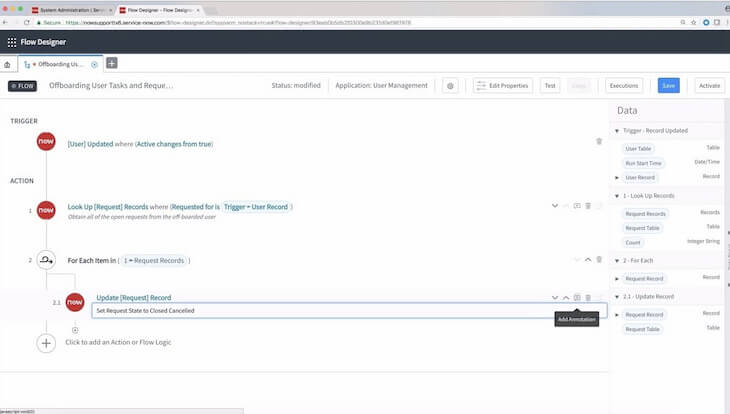 ServiceNow AI-powered Chatbot
By the way, let's talk more about the input of the AI after the update. The Virtual Agent or AI-powered chatbot is now empowered by Natural Language Understanding (NLU) models, which makes communication with customers more human-like. In addition, adding customizable templates for resolving the most common IT, HR, and other corporate issues will ensure a personalized experience for both customers and employees. Also, each conversation with the Virtual Agent can be transferred to a service ticket just in a few clicks.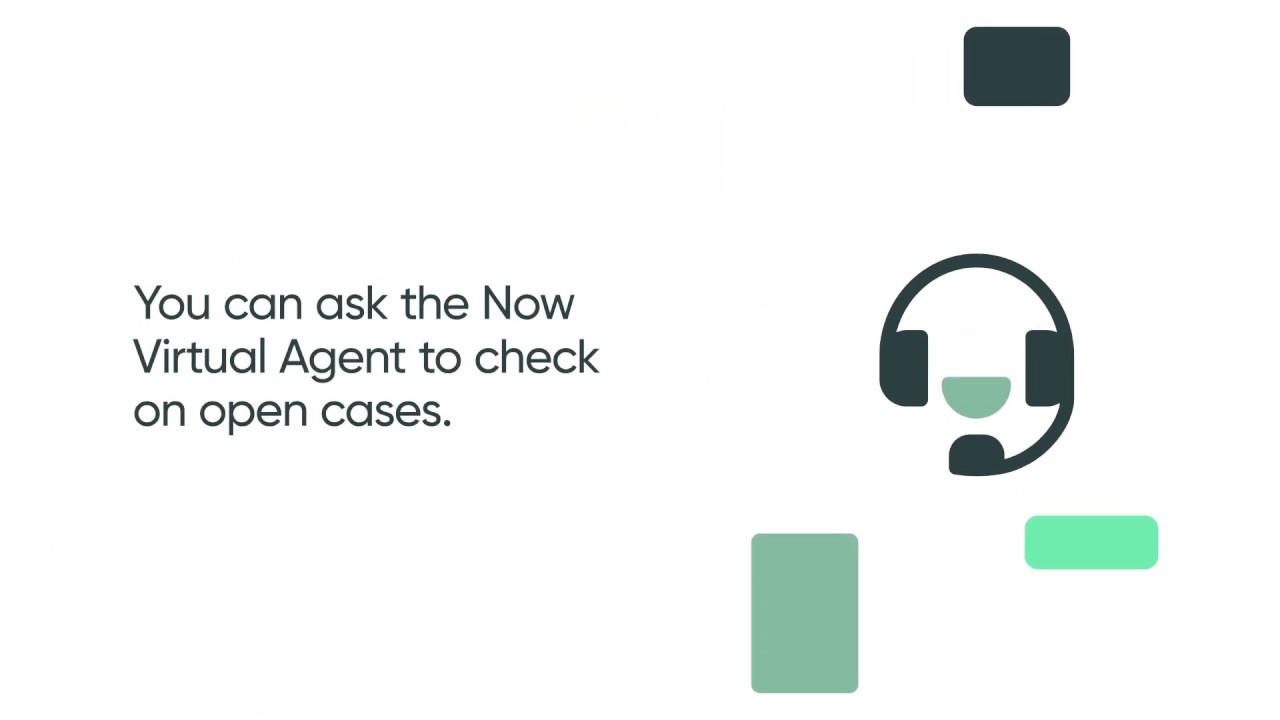 ServiceNow Cloud Call Center
One more cool thing ServiceNow can do is the AI-driven "Contact-Center-as-a-Service" approach to IT support. It's a recent native integration with Amazon Connect for deploying and running a cloud call center within the service desk. Add it to ServiceNow so callers and agents can improve their experiences as the functionality leverages the AWS' AI-driven real-time text-to-speech transcription, sentiment analysis, and keyword spotting. As a result, agents receive critical details and context in advance to approach the issue resolution proactively.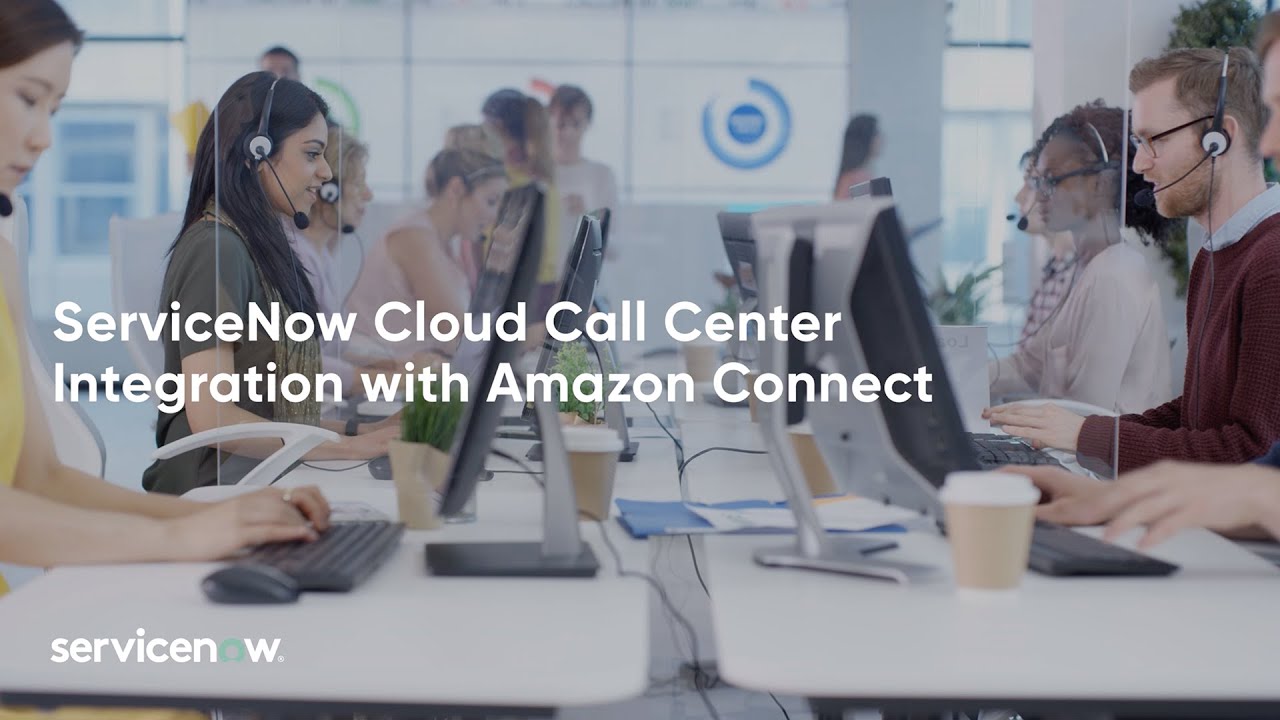 ServiceNow is one of the best ITSM solutions out there. The tool delivers massive benefits for IT companies that prove that ServiceNow knows what their customers want.
ServiceNow Drawbacks
While the list of benefits is quite impressive, the tool has a few glaring issues we'd love to fix. To begin with, the tool can be confusing even for developers, as there are corners that require you to memorize a bunch of stuff simultaneously. There is also the issue of poor loading times. With more companies shifting towards fast and ultra-responsive UIs, it's a mystery why ServiceNow, compared to Cherwell, hasn't accelerated its user experience. Finally, the tool has trouble handling extensive reports and can even sometimes drop filters in the end file: this is something Cherwell service management omits completely.
ServiceNow Pricing Policy
The tool was made with large companies in mind, which is reflected in their pricing system. They offer personalized and scalable packages. But, generally speaking, the tool is quite pricey, especially if you want to use the Now Platform service. If you are a small business, we suggest you look at ServiceNow competitors that are usually cheaper.
What Is Cherwell?
Just as we did with ServiceNow, we will look at Cherwell's most recent system update. Again, this is fair and will ensure that you know precisely what makes Cherwell's service management different from its rival. Thus, here's how the system stacks up against its main competitor.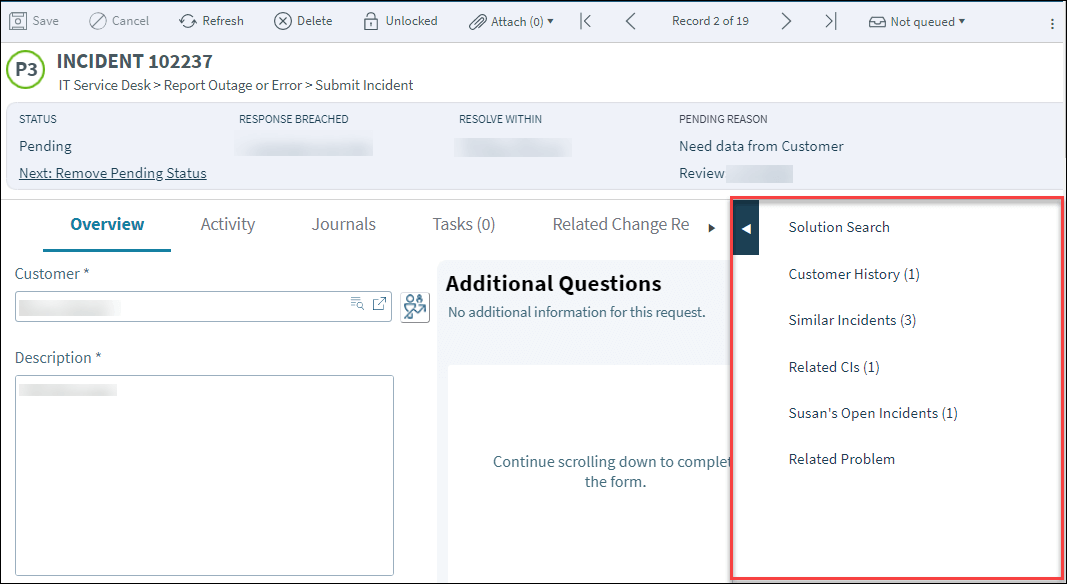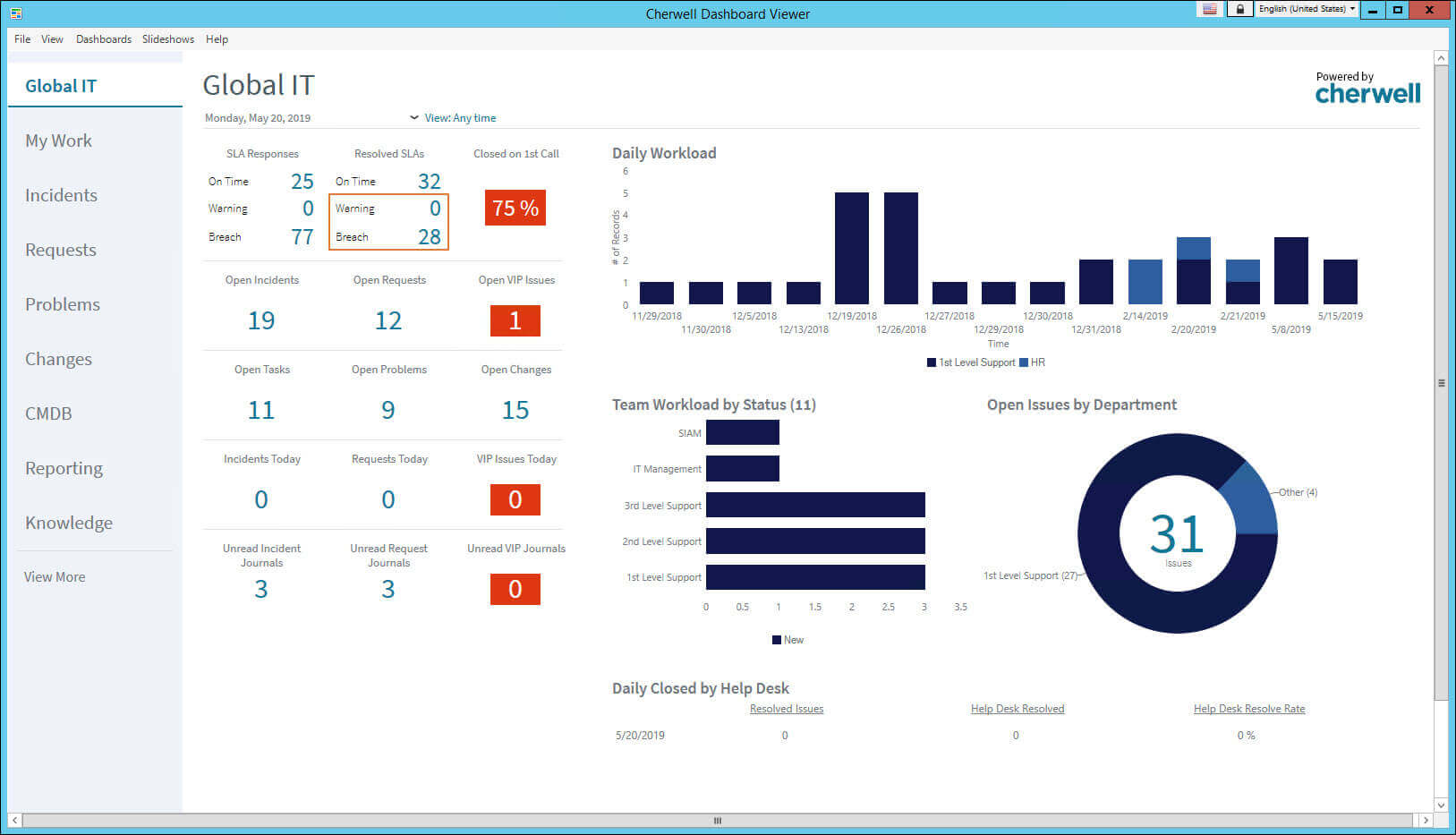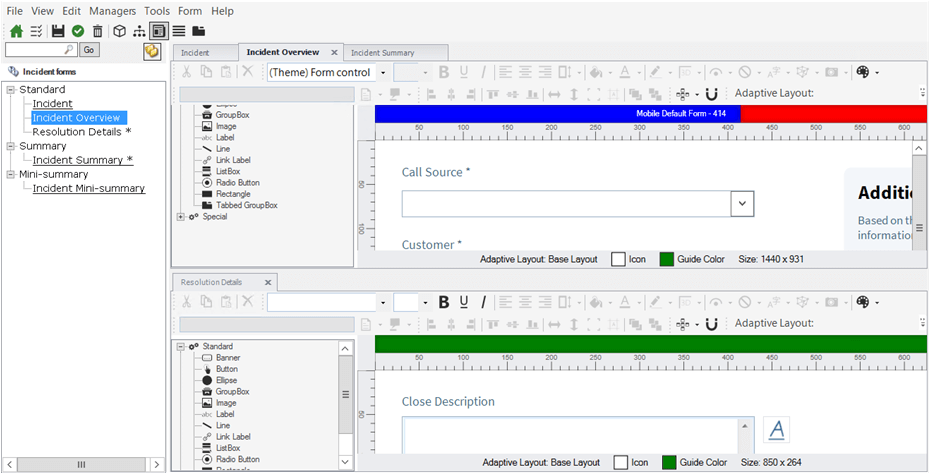 Does Cherwell Have Immediate Deployment?
If there's one thing that comes into mind immediately after hearing about the Cherwell software, that would be the immediate deployment system. This system allows you to release services and products and set up customer support departments in just a few taps. Of course, you're good if you have the necessary hardware (a PC and a microphone). It's even possible to configure and run an auto-deploy feature. So it looks like with Cherwell service management, deployment tasks are a no-brainer, even for a novice.
Cherwell and Team Management
Also, a fantastic thing about Cherwell software is that it e not only your sales and support but HR departments, digital marketing teams, etc. It is not limited to sales and support, which is why it is so popular among companies. And with the recent update of the Cherwell Service Management, creating various forms for asset and issue management of any team has never been so simple. You can set up the required fields to fill in. Thus, you will always receive all the necessary info to manage the issues as quickly as possible. Moreover, users can exploit the simultaneous form editing to save time in addressing similar issues. The adaptability of this tool is just phenomenal.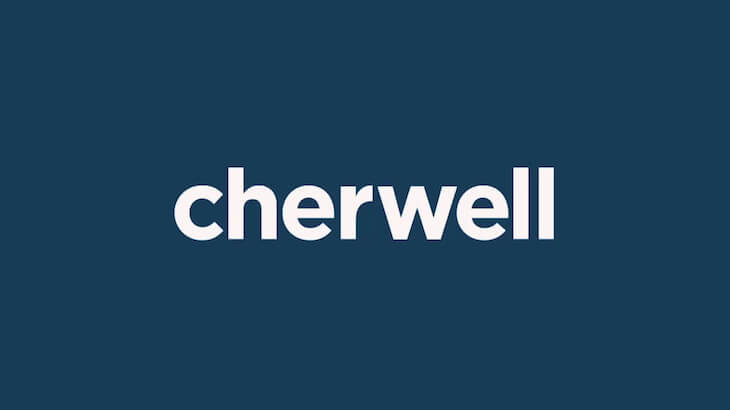 Cherwell's Native and Third-party integrations
The vendors expanded the integration capabilities in the up-to-date version of Cherwell service management software. Cherwell built a new marketplace for obtaining a wide range of platform applications and integrations. To be more specific, users have access to more than 120 apps to enhance their platform's functionality. And this couldn't but touch its Slack integration, which is now the system's best option for improved collaboration and swift support. All users can raise and find the resolution for the current issues directly from their Slack profile. And all without having to wait for the Admin to assist them.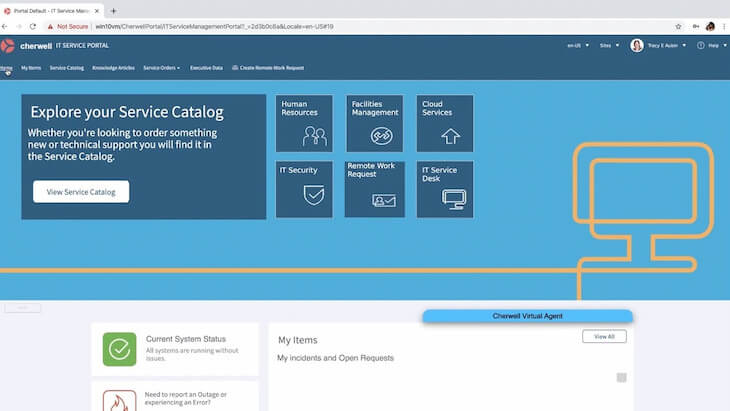 Also, we can't but mention that Cherwell took care of business management during the COVID-19 outbreak. They released two new features for Remote Employee and Crisis management. As a result, it's easier for companies to remove obstacles that come their way during remote work. Or, they could leverage technology for effective workforce welfare, safety, and status tracking.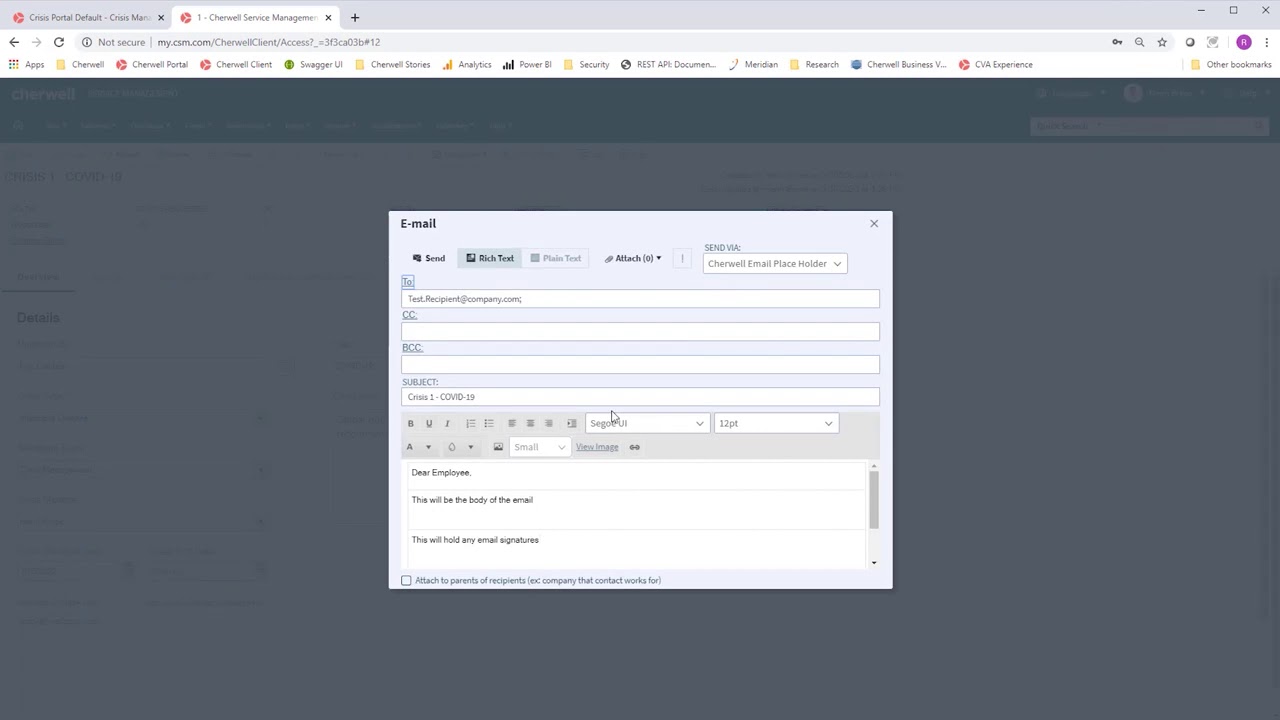 Cherwell Asset Management
And finally, the tool works with a wide range of hardware configurations. This means you can track the health and status of a wide range of business assets. For instance, let's look at the robust Related Item Navigation functionality. This thing is beneficial when it comes to user experience with a range of devices. The Related Item pane is conveniently placed on the sidebar so that the users don't have to leave the issue to find a relevant solution or see the impact of a particular business object on the rest of the assets. Be it software or hardware components; you will know exactly what needs to be changed or upgraded. This is incredibly convenient for remote teams that work in the same network and share the asset base.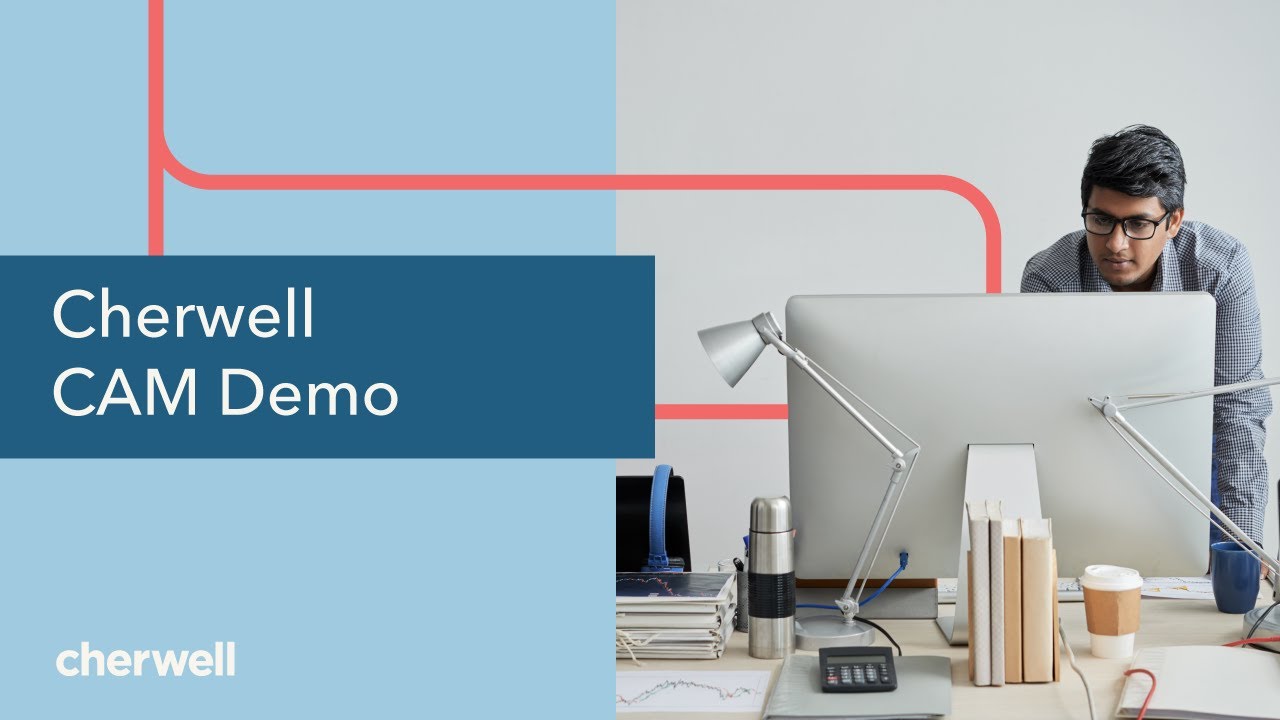 Cherwell Weak Spots
One of the critical issues of the given tool is depth. This alone might be seen as a non-issue, but you'd be surprised how many different things that should be straightforward are clotted with unnecessary settings and tweaking options. This issue is noted by many user reviews and, sufficed to say; it isn't a matter of preference. This alone can cause a list of never-ending questions from your employees. Another grip we have with the tool is that the on-premise solution is perhaps ten times faster than the web version. There's no particular reason for this, but it can be a day-and-night difference for some companies. Especially considering that the competitor wins considerably once you stack ServiceNow vs. Cherwell.
Cherwell Pricing Tiers
If you look at the Cherwell pricing option, it becomes clear that the company doesn't exactly like to disclose it to the public. But this wouldn't be a comparison if we didn't mention that it favors smaller companies. Yes, the tool isn't super expensive, and prices can range up to $150 per three agents, but for the plan, you get almost everything we've stated. A few features are sold separately; thus, keep that in mind.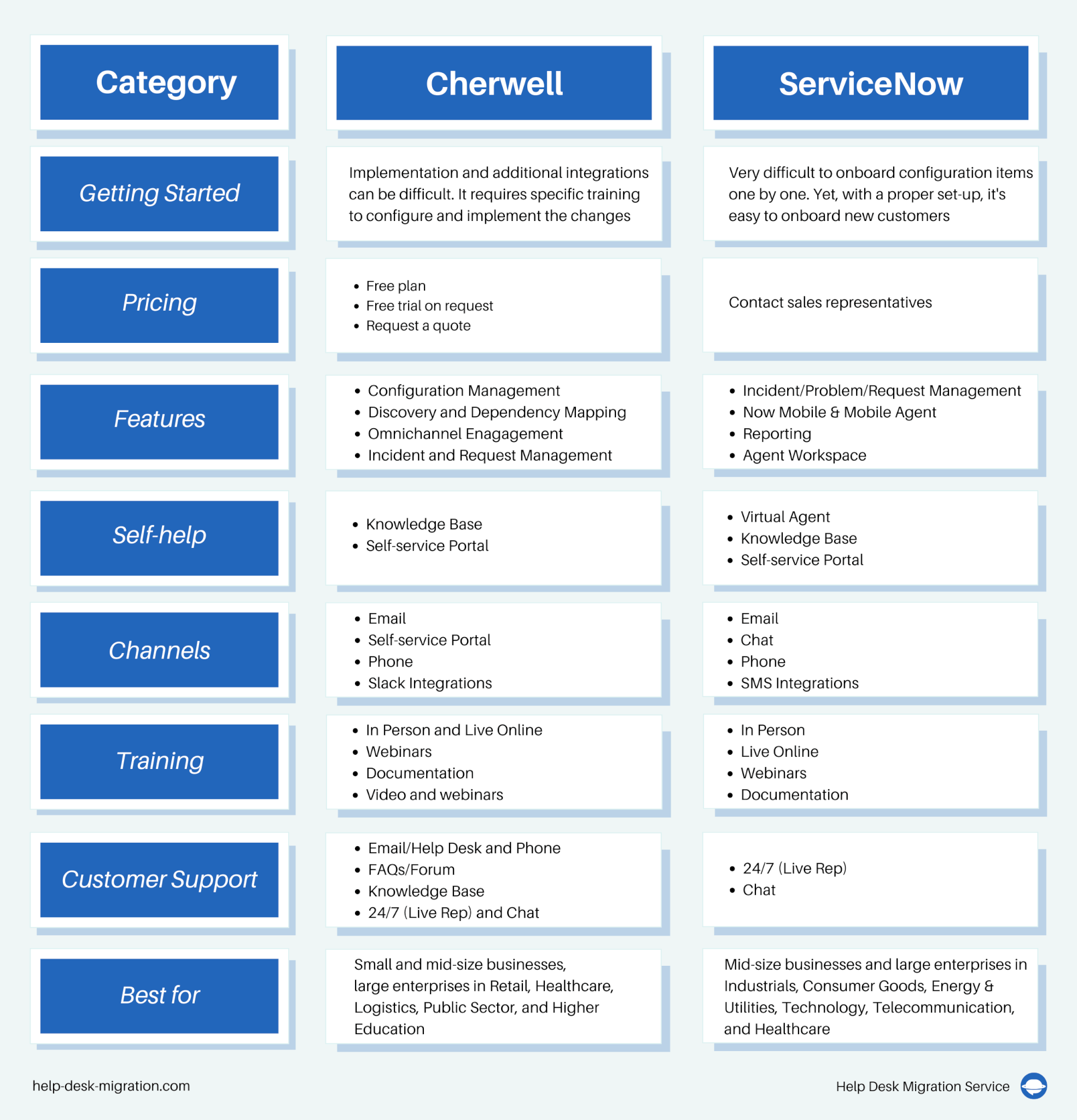 Cherwell vs. ServiceNow: So Which Service Desk Is Your Choice?
All in all, both tools are competitors but target different goals. One is better for big companies, and the other is a better choice for small ones. If you ask our opinion, we'll go with Cherwell service management, especially considering the quality-price ratio. But no matter what size you are, you will be delicate, picking whichever you like most. Each of them is best in their respective fields, and we suggest you align those features with your organization's business needs. But that's all for now. See you in our next post!
Frequently Asked Questions
Yes, Cherwell offers advanced SaaS hosting technologies. Besides, customers can select hosting by Cherwell, by a third party, or on-premise.
Cherwell is an IT service management system that offers its users capabilities to implement, organize and upgrade customer support and service processes.
Yes, it provides ticketing functionality and many other features that help optimize and automate business processes and workflows.