Where do I find ticket comments in Salesforce Service Cloud?
To find private notes open the ticket that contains them and click on Related: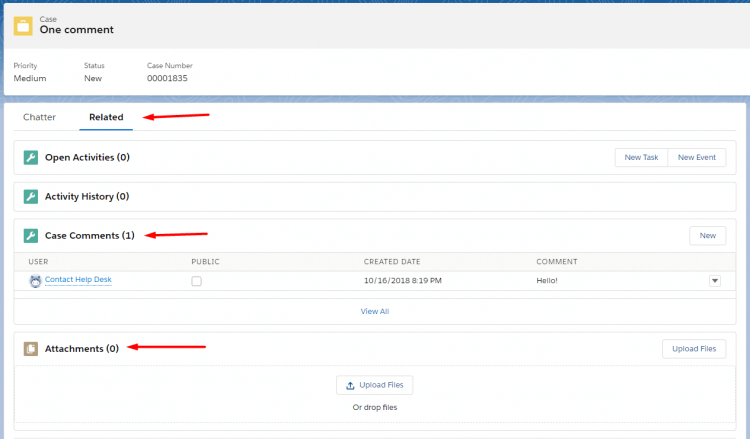 Under Case Comments you will see all private comments.
If the ticket contains an attachment, our service will import it as a private attachment. Also, if the comment exceeds 4000 characters, it will be cut due to the limitations of Salesforce Service Cloud.
Public comments can be found in Chatter;Email.