How to create a View to see all Tickets in Zendesk?
If after the migration you don't see all the tickets, here's how to find them;
1) Log into your Zendesk.
2) Go to Search and type * and hit Search for *.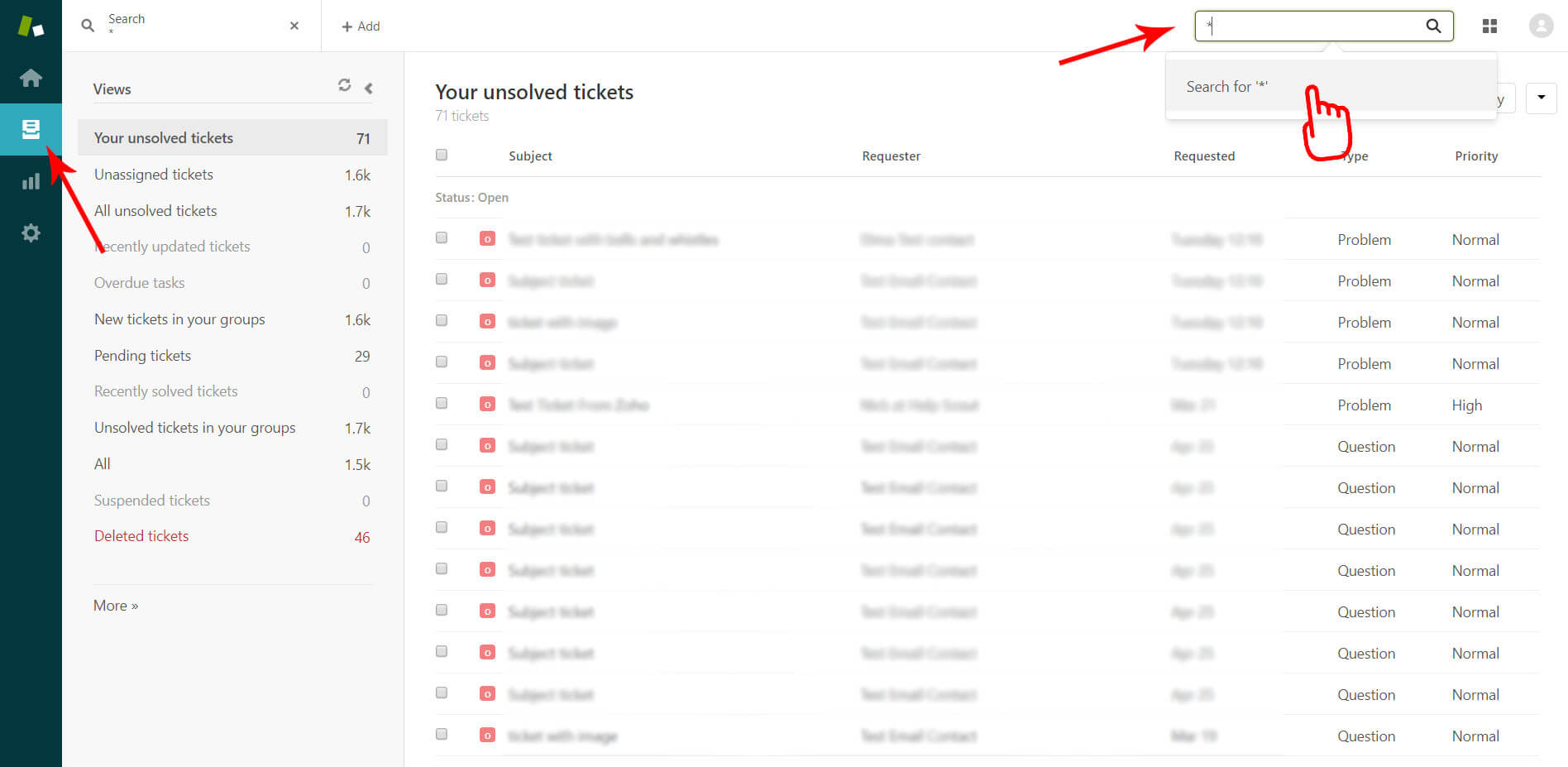 This view will show all the tickets in Zendesk.