How to migrate knowledge base articles to Salesforce Service Cloud Lighting
With Help Desk Migration service you can import knowledge base articles to Salesforce Service Cloud. However, due to the characteristics of Salesforce and its API, there's some prep work you need to do:
You need to enable the knowledge base is Salesforce
Create Category Groups prior to the migration
How to enable the knowledge base in Salesforce
The knowledge base in Salesforce is available in Essential and Unlimited editions with Service Cloud.
Users of Professional, Enterprise, Performance, and Developer Editions can purchase the knowledge base at an additional cost.
Enabling Lightning Knowledge changes your org's data model to use record types rather than article types. Once enabled,  Lightning Knowledge can't be disabled. In case your org uses multiple article types make sure to consolidate them before enabling Lightning Knowledge. It is recommended that you test in a Sandbox or Trial org before enabling Knowledge in production.
1) From Setup, enter Knowledge in Quick find then select Knowledge Settings.

2) Enable Knowledge by selecting Yes and clicking Enable Salesforce Knowledge.
3) Click OK to continue.
4) On the Knowledge Settings page, click Edit.


5) Select Enable Lightning Knowledge and then click Save.

Creating categories in Service Cloud Lightning
1) From Setup, enter Data Category in the Quick Find box, then select Data Category Setup.
2) Click New. Note that by default, you can create a maximum of five category groups and three active category groups.


3) Give your Category Group a name (80 characters max). You may also change the Group Unique Name (the unique name used to identify the category group in SOAP API).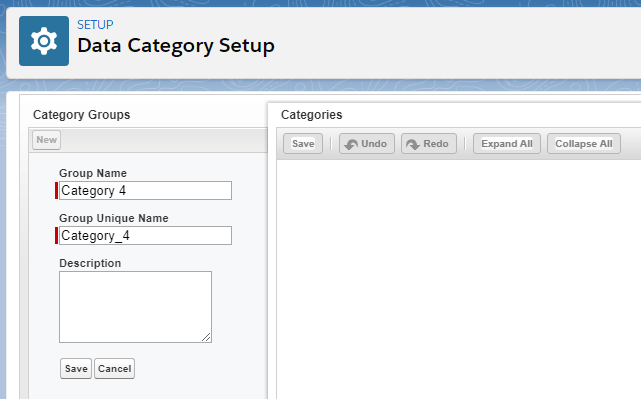 4) Enter a description of the category group if necessary and click Save.
When you have completed all of the steps, go to the Migration Wizard and begin setting up your data migration. In case you need any assistance with your Salesforce migration, drop us a message in the live chat.