How to get FreeScout API key
When migrating data to and from FreeScout, the Migration Wizard will ask you to provide API Key, which is needed to establish a secure connection between our tool and your solution. If you don't know where to find one - we've got you covered.
Note: To migrate from or to FreeScout you need to have the API & Webhooks Module installed. This module is necessary as it enables the API capabilities of FreeScout. So, before setting up the migration, make sure you have that module.
To find the API key in FreeScout, you'll have to:
1. Log in to your FreeScout account and from the main page, click on Manage and select Settings: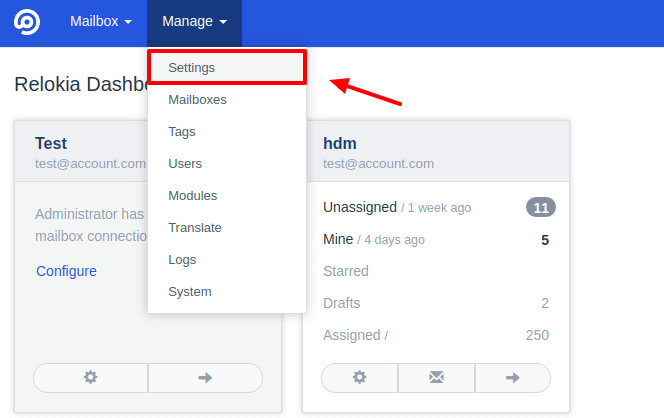 2. Then, press the API & Webhooks button and copy the given API Key: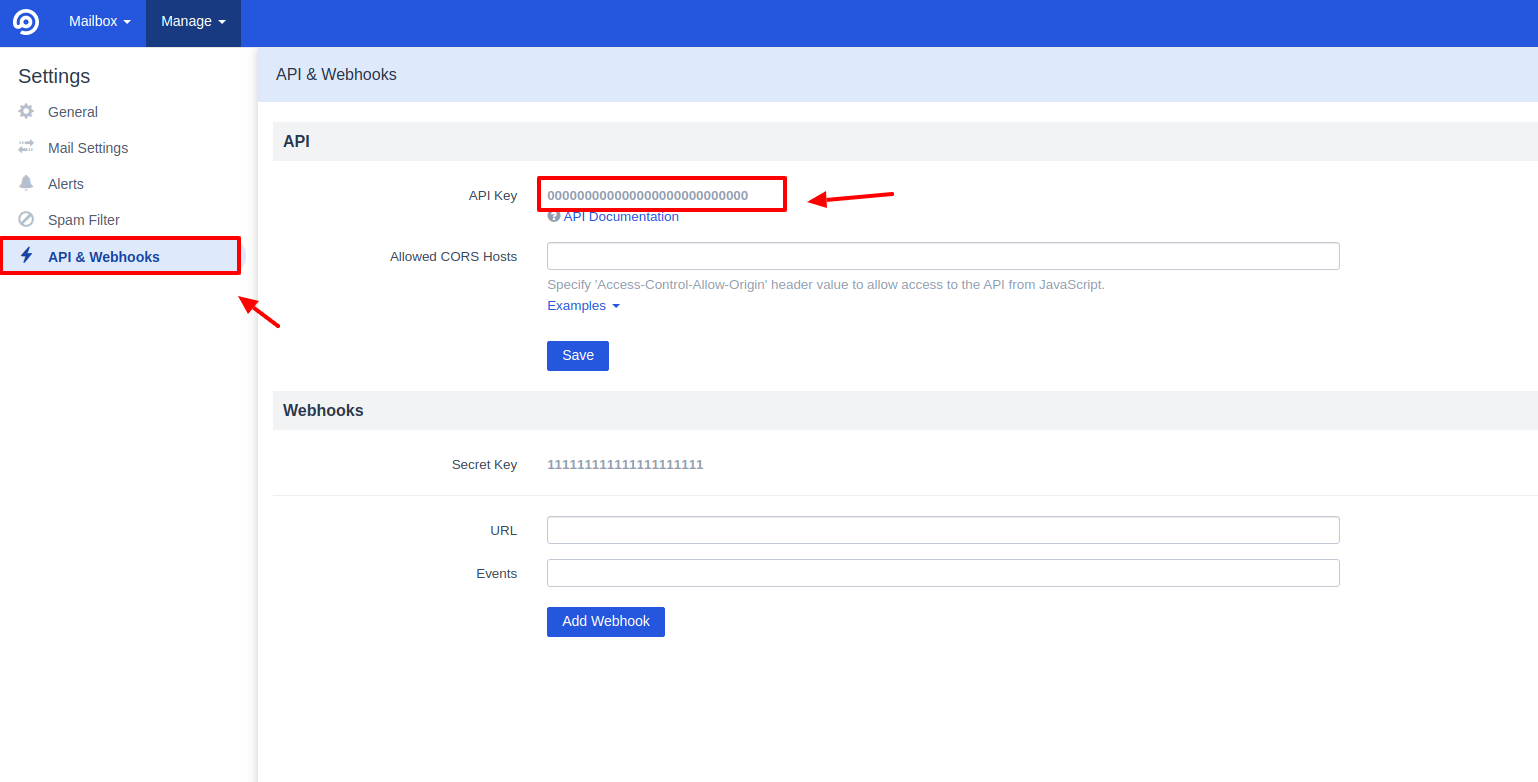 3. Copy the key and use it to establish a connection with the Migration Wizard to migrate your data.
If something wasn't clear enough, or you'd like to get into more details, feel free to browse our Help Center or contact our team for help.