How to Find Client ID in Cherwell
To establish the connection between our service and Cherwell required for data migration, you need to provide the necessary credentials. These credentials include Client ID. If you have no clue, where to find it, follow this instruction:
1. Open the main window of the CSM administrator and select 'Security' from the list of options on the left.
2. In the Security menu, click Edit REST API client settings.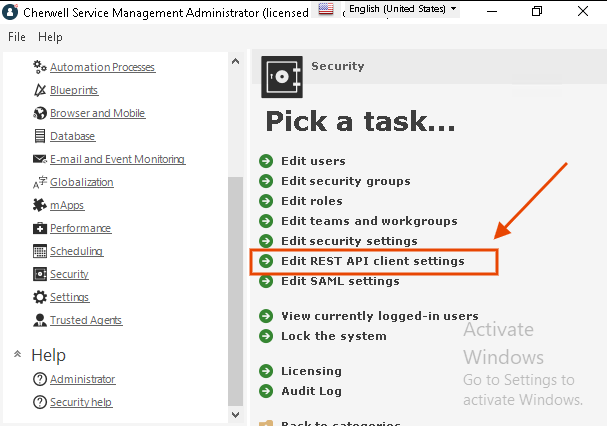 3. Click the Plus icon.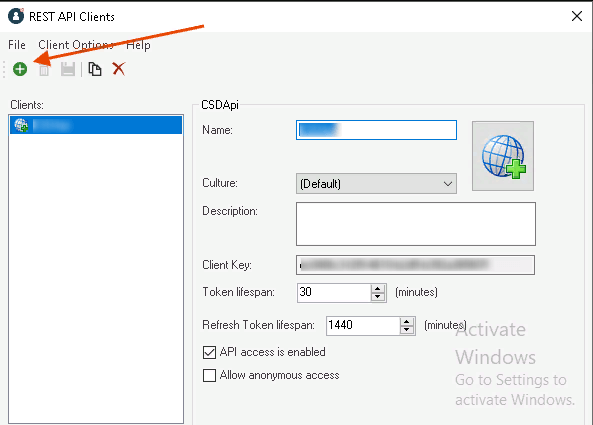 4. In a new window, provide the following settings for the client ID:
Name – Type in the name for your client ID;
Culture – Select from the drop-down list a language-specific culture;
Token lifespan – Set the time during which the access token will be active;
Refresh token lifespan – Set the amount of time the refresh token will be active;
API access enabled – Check the box if you want to enable the client ID. If you want to disable the client ID clear the box;
Allow anonymous access – Check the box if you want anonymous users to have access to the client ID.
5. Copy the client ID to use it.
If you still have any questions left on the topic, feel free to contact our friendly support team.