How to create an API key in Kustomer
When setting up your migration from or to Kustomer, you will have to create and provide an API key. Here's how you can do it:
Step 1. Log in to your Kustomer account and go to the Settings section. Then click on "API Keys":
Step 2. Press the "+ Add API Key" button.
Step 3. Enter the Name of your API key and from the drop-down list select the following roles:
org.admin
org.permission
org.user
All the above roles are necessary to export a complete set of data from Kustomer, and generally, make the migration possible.
Then click the "Create" button to save your new API key.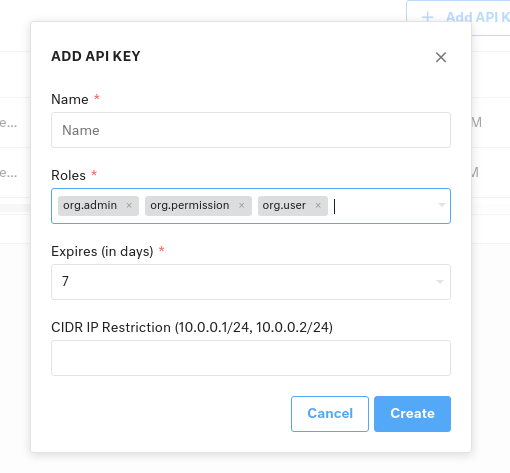 Step 4. Once created, you will see it in the API Keys section. Just copy your new API Key and enter it in the required Migration Wizard field. Now, you can continue with your migration.