How to generate an API token in ServiceDesk Plus
In order to connect your ServiceDesk Plus to the Migration Wizard tool, you'll have to know your URL and API Key. Here is a guide on how to generate an API token for your ServiceDesk Plus account:
1. Log into your ServiceDesk Plus account as an admin.
2. Click on the profile image and then click on API Key Generation at the top-right corner of your screen.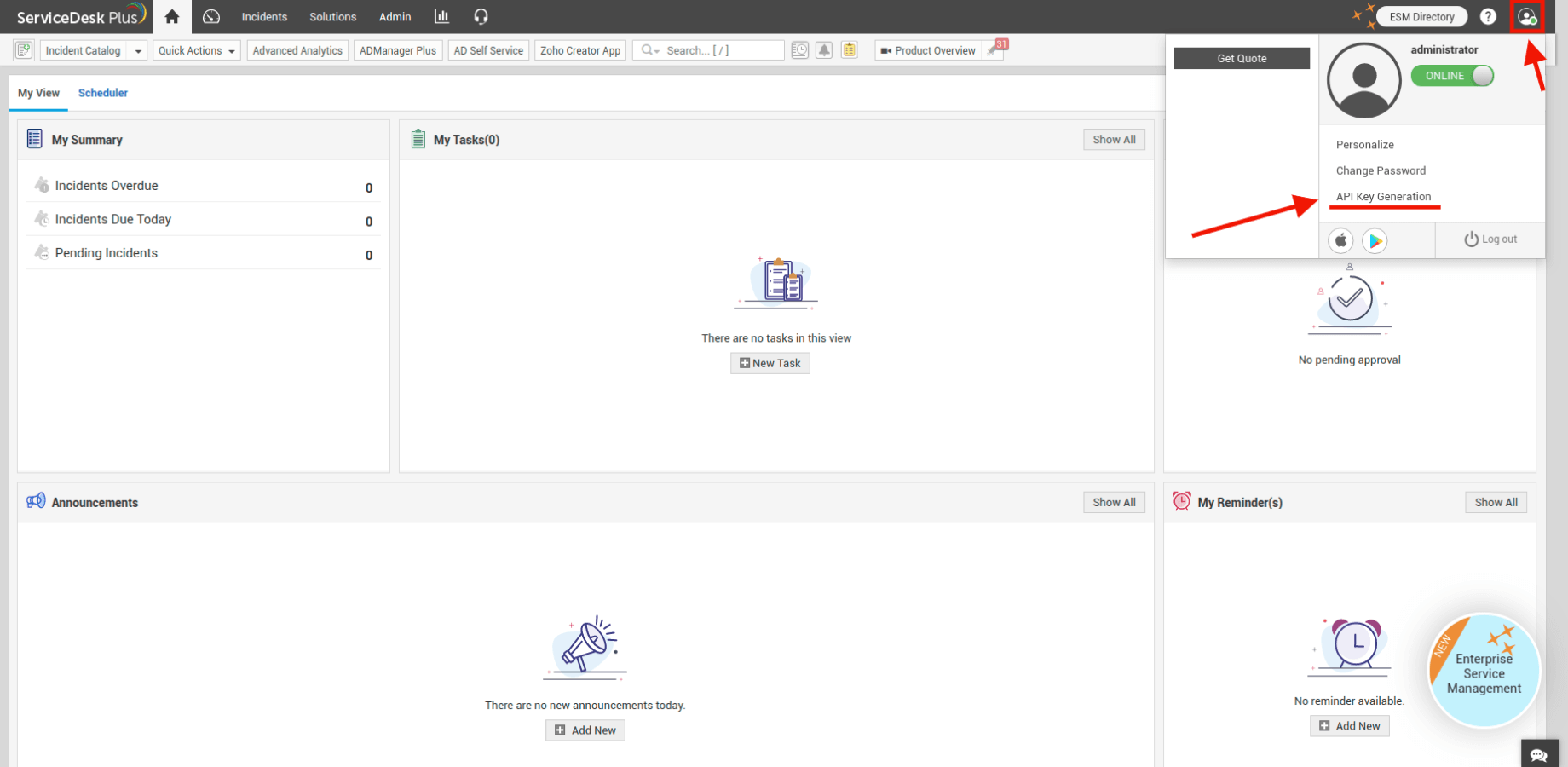 3. In the new window that opens, go to API Key Generation and either generate or regenerate your API Key by clicking on a corresponding button (it depends on whether you have already generated an API Key before). By the way, you can also choose whether you want your API Key to expire or not.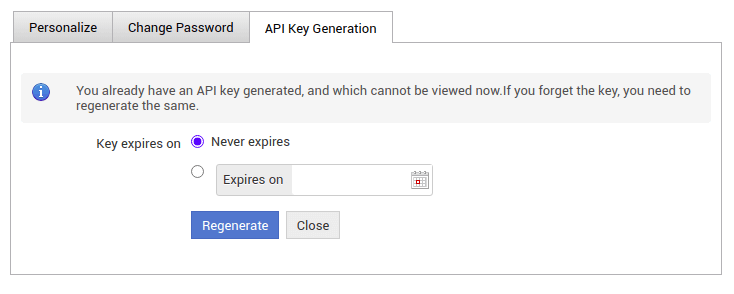 4. Copy the recently generated API Key.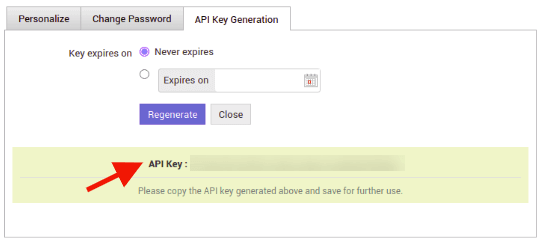 5. Paste it in the corresponding field of the Migration Wizard tool and continue the data migration process.