How to Deactivate Ticket Form Conditions in Zendesk?
When migrating to or from Zendesk, you need to temporarily switch off conditions to ticket forms that make custom fields required. This way, ticket custom fields migrate accurately during the Full Data Migration.
Here is how to deactivate conditions to ticket forms in Zendesk:
1. Go to Admin Center.
2. In Admin Center, press on the Objects and rules icon or pick it up in the sidebar.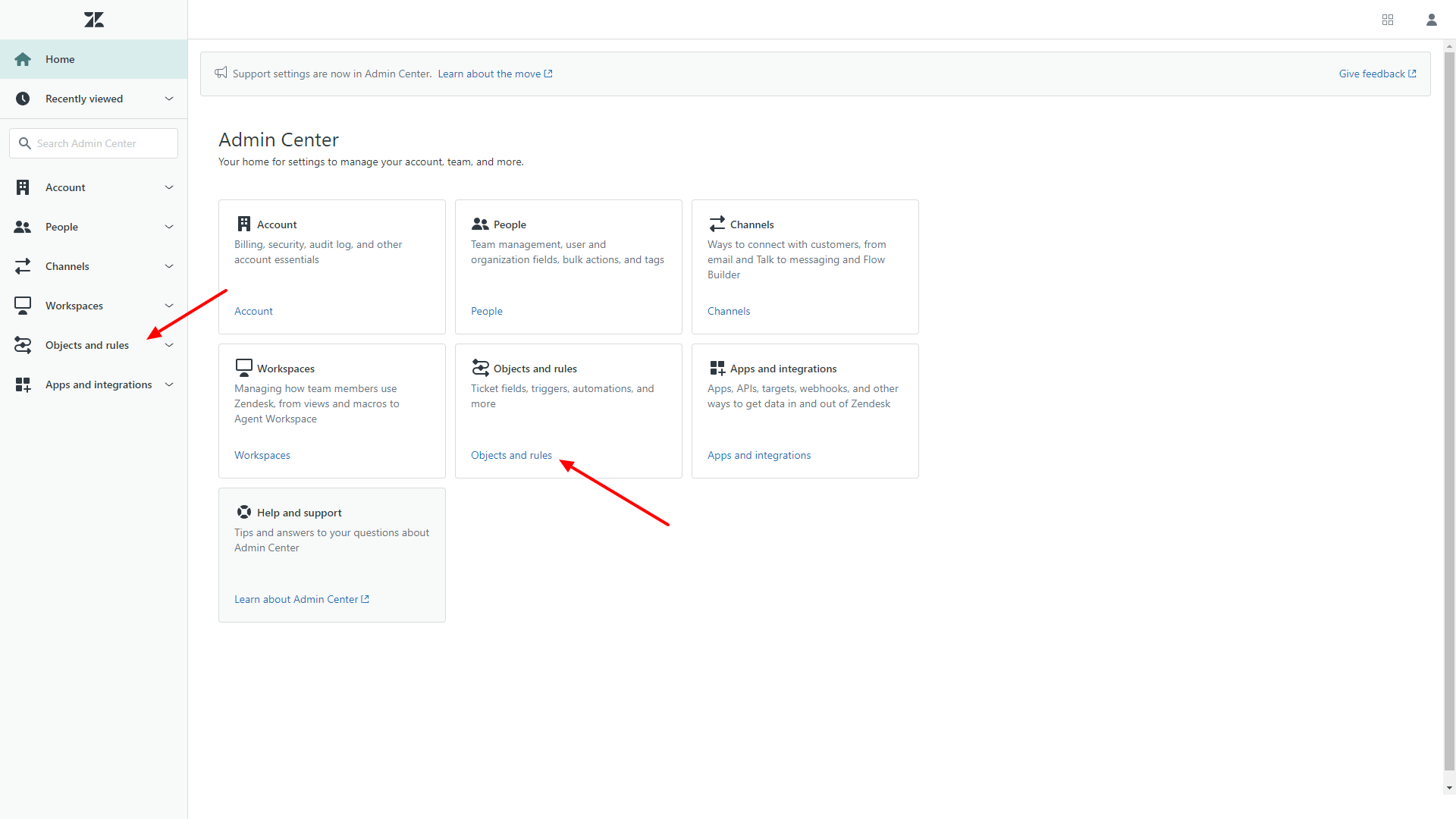 3. Then choose Tickets > Forms.
4. Move the cursor to the ticket form and press the option menu on the right side.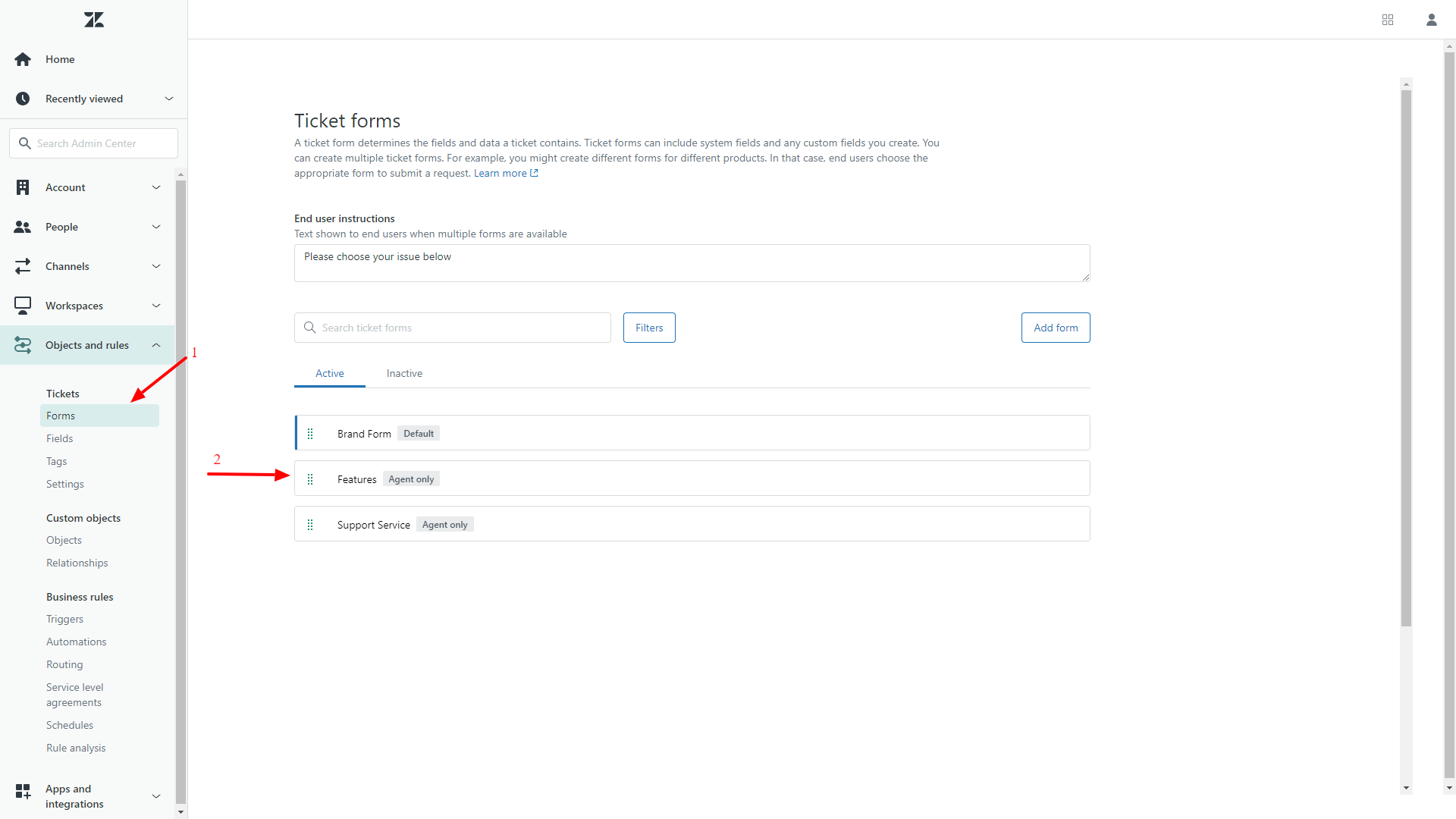 5. Select Conditions.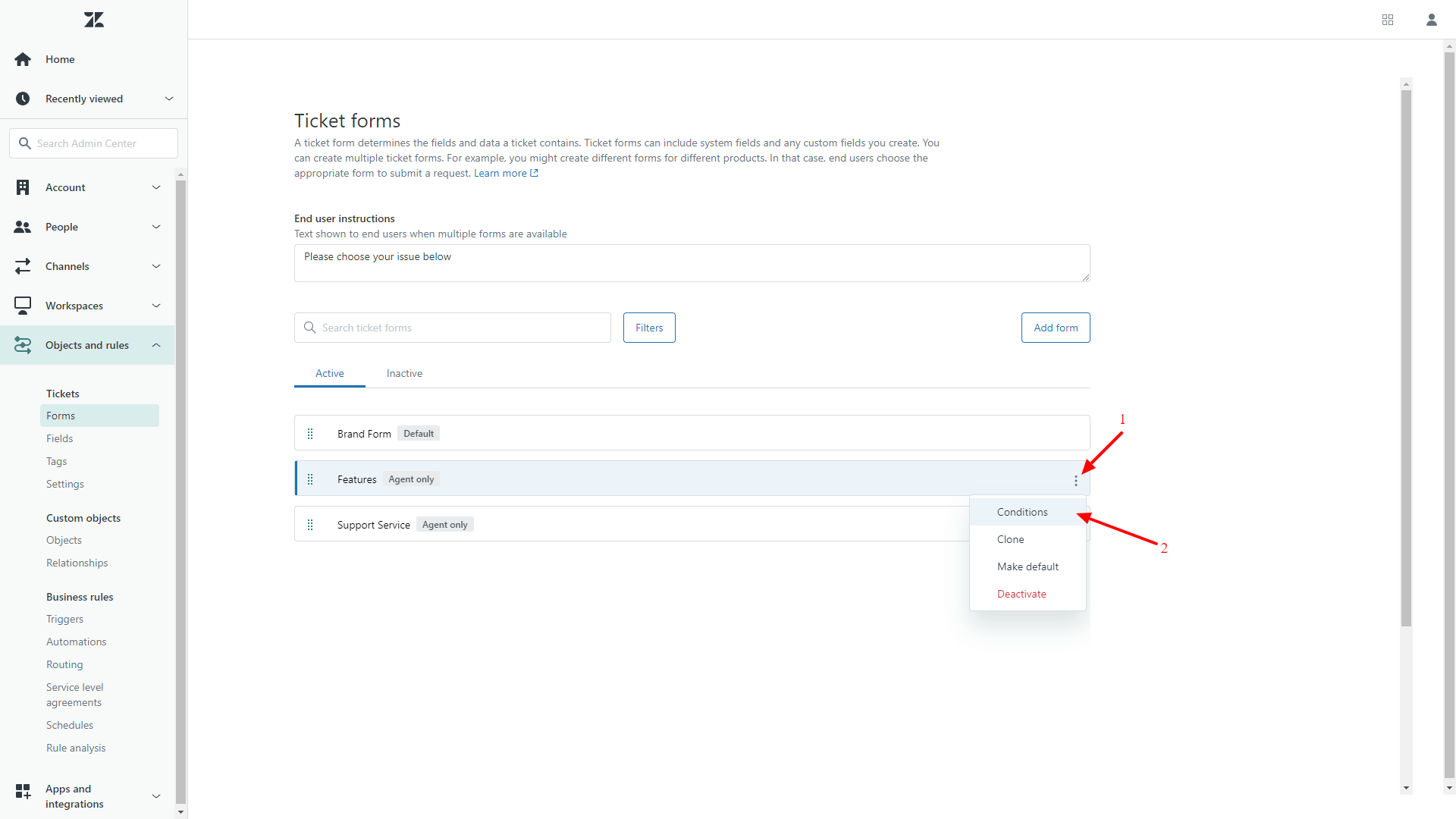 6. Pick up a type of user (Agents or End users) from the Conditions for drop-down list.
7. Click on the expand icon to view the available conditions.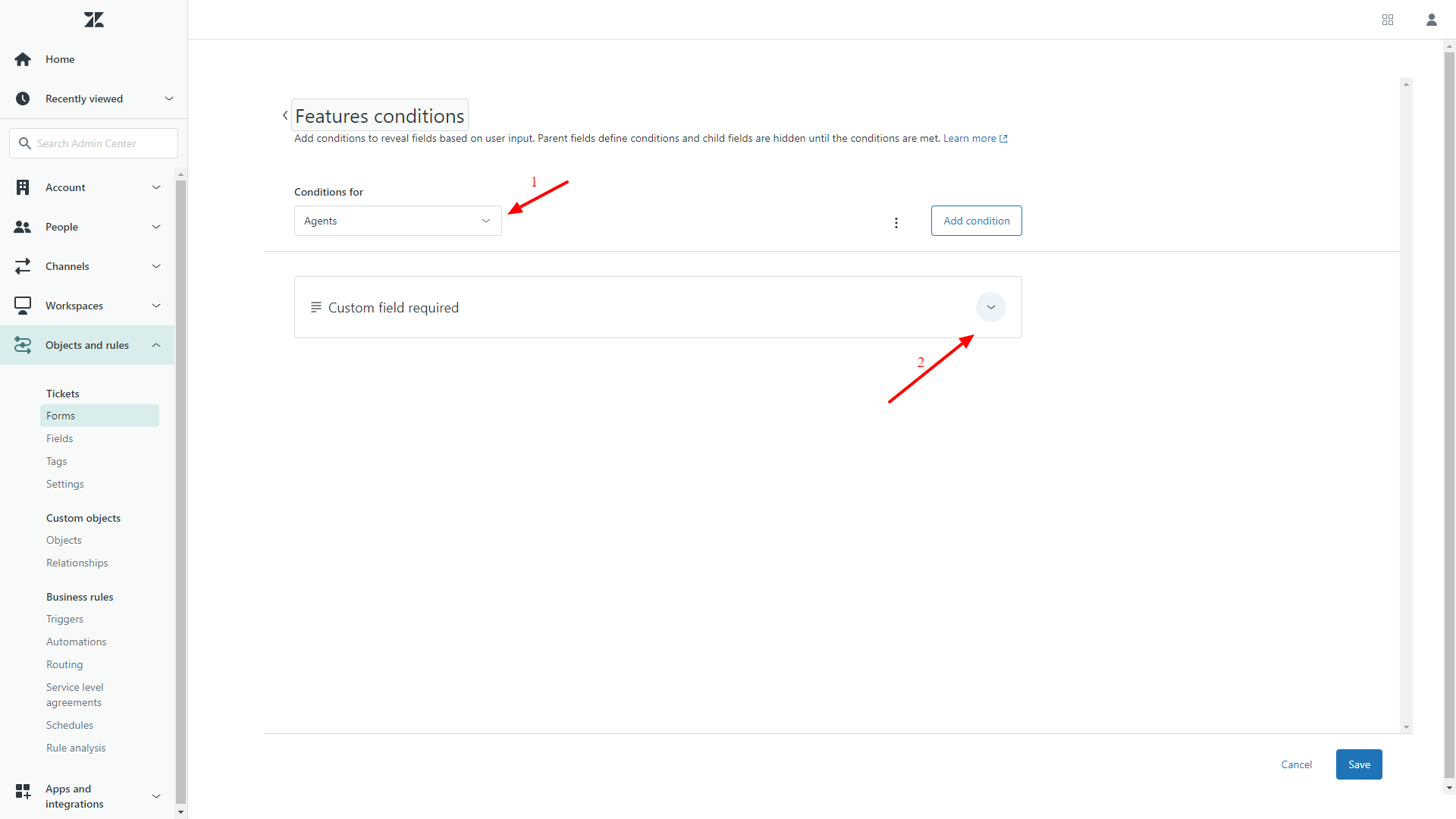 8. Press on a pencil icon to edit a condition.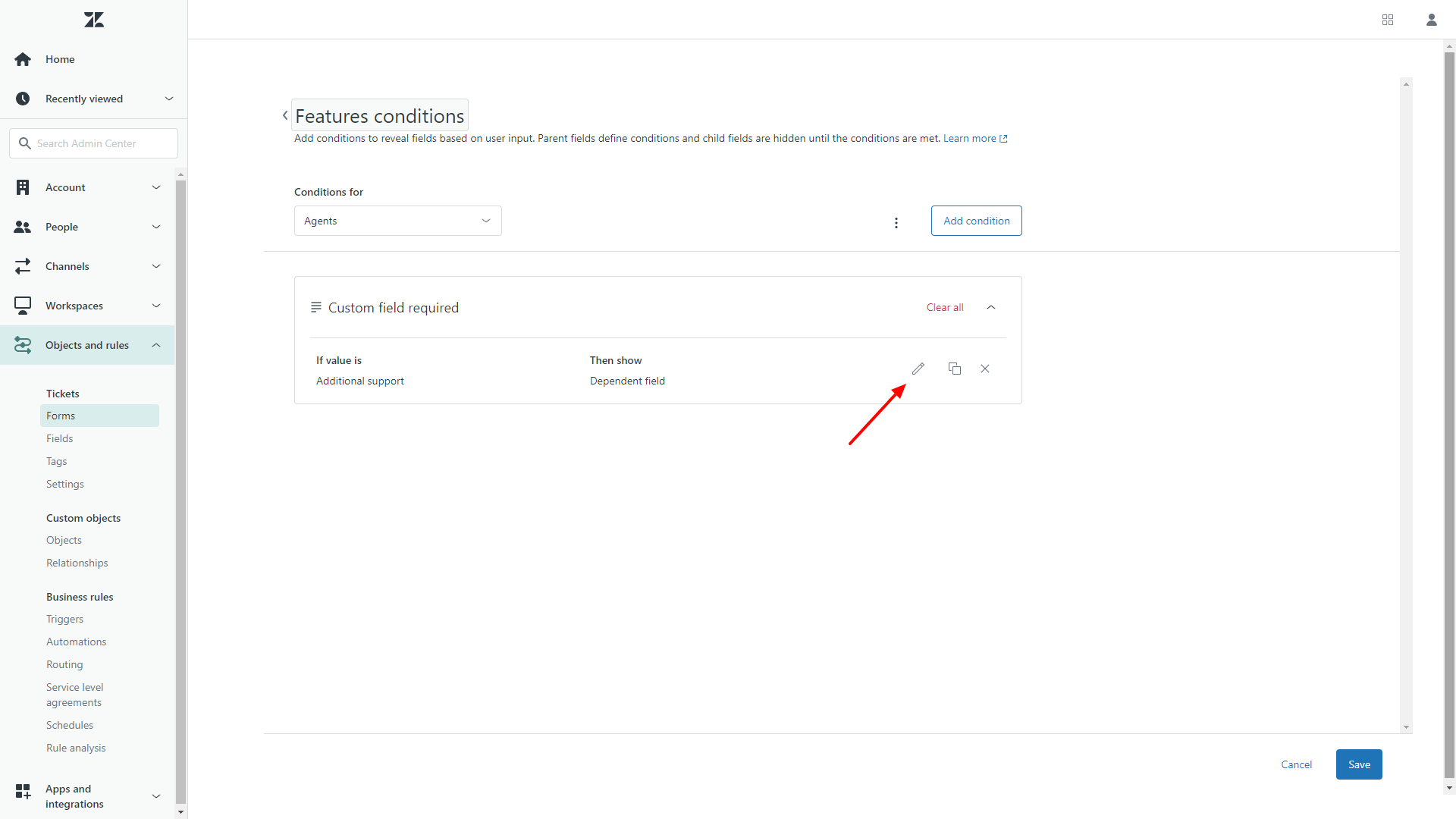 9. Open a drop-down menu in the Required field.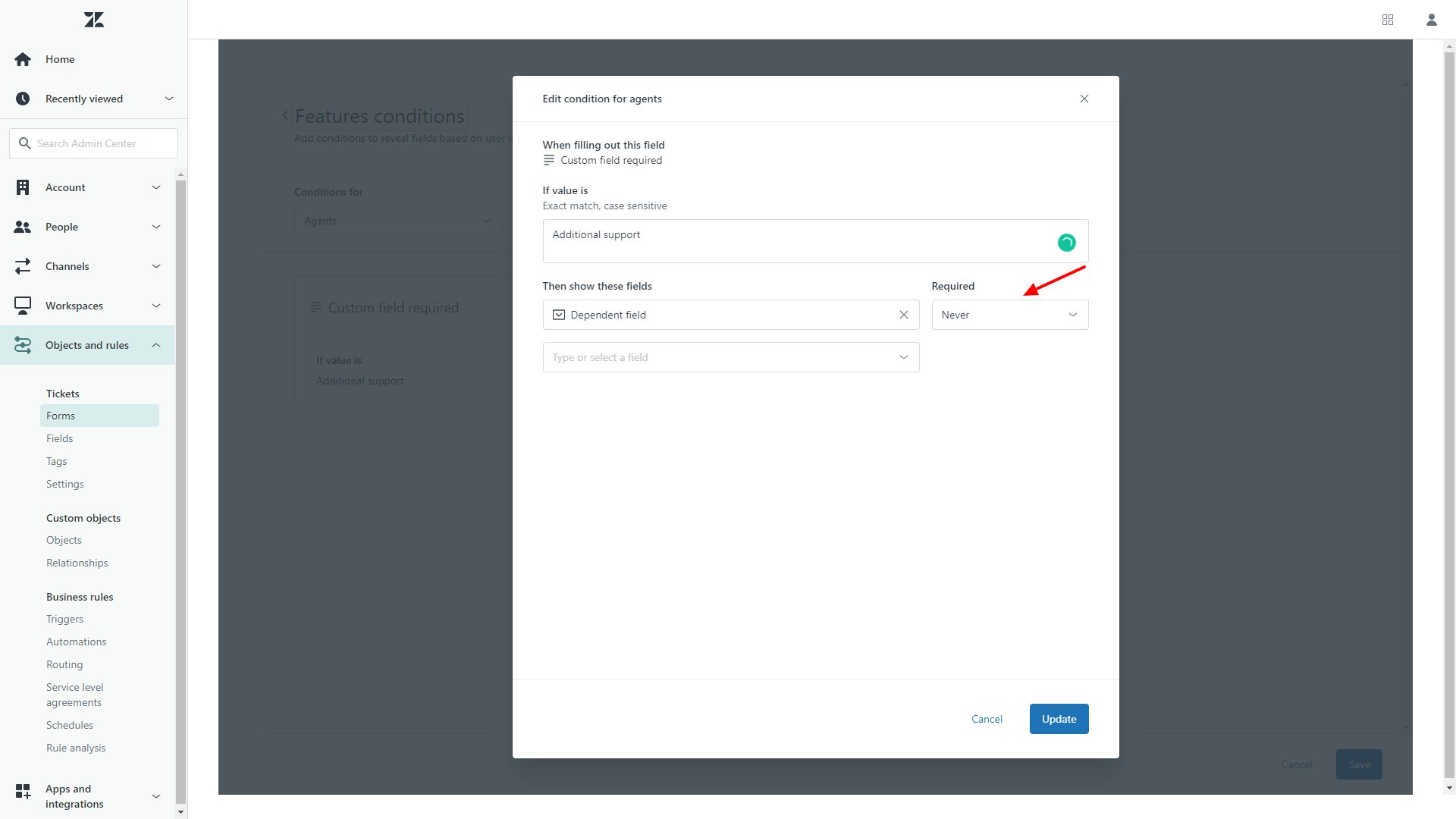 10. Pick up Never for each field.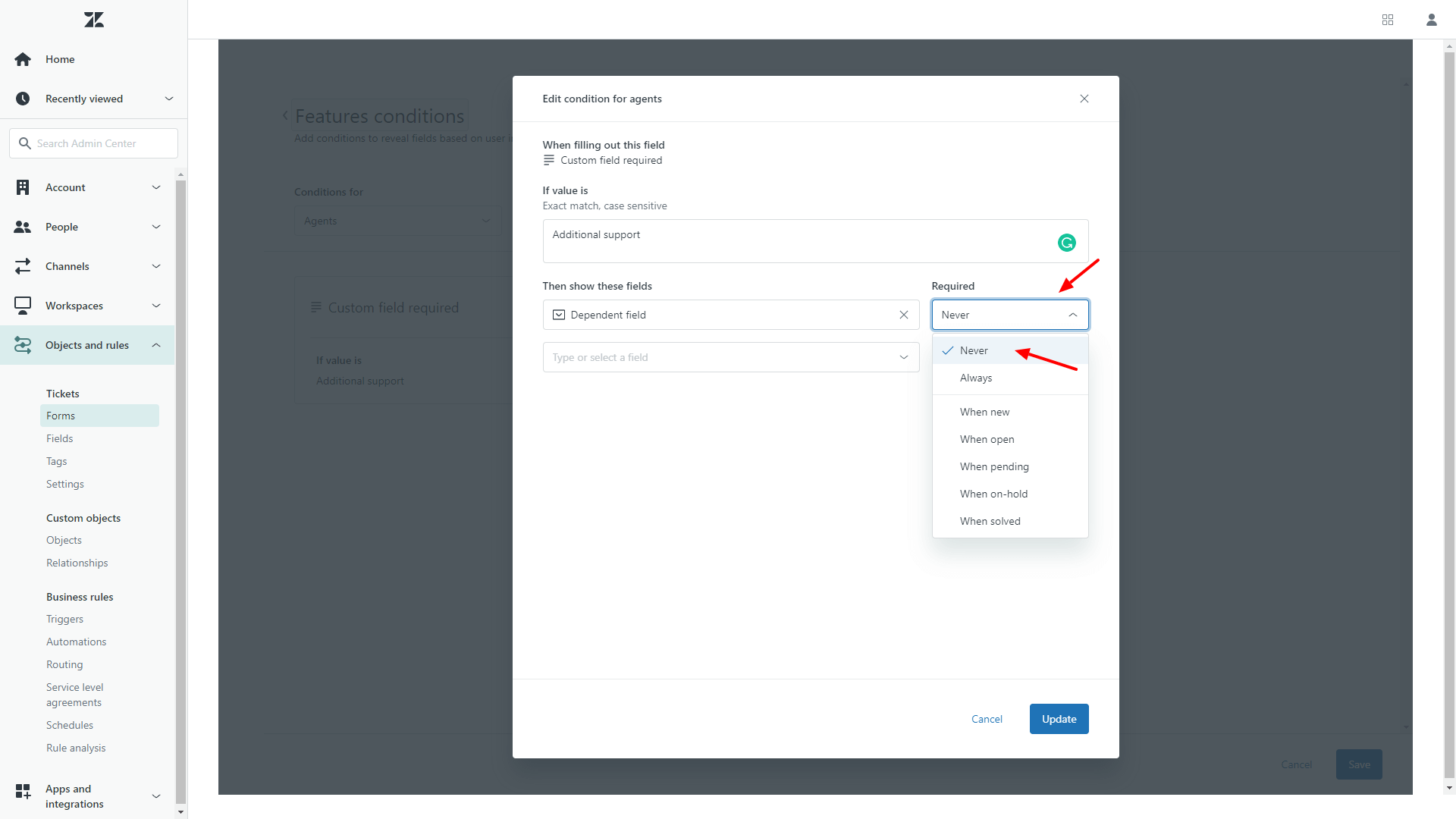 11. Press on Update to save changes.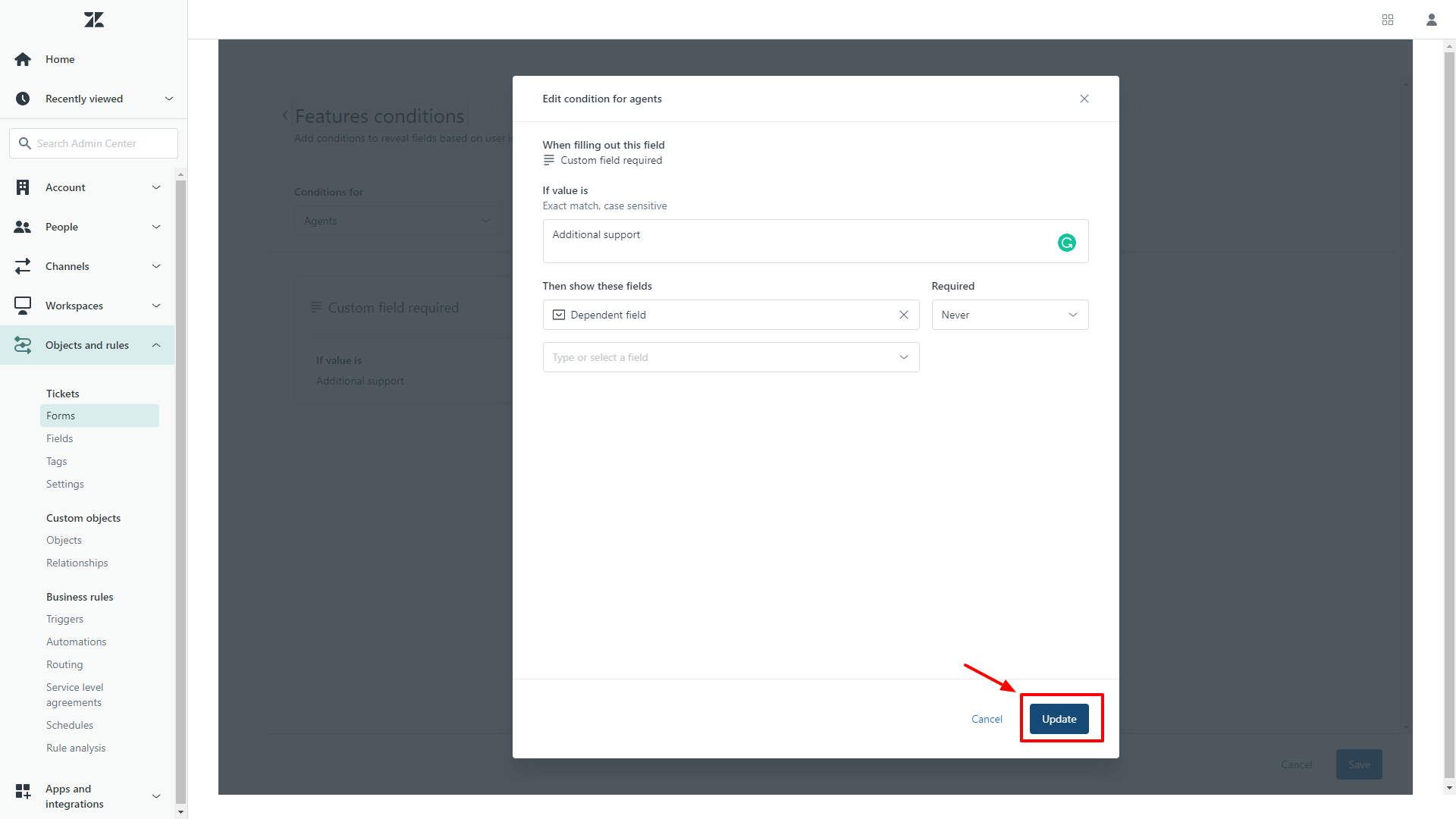 Note: Follow these steps to deactivate each active ticket form that includes conditions with required fields for agents and end users.
As soon as your Full Migration is complete, go to ticket forms to switch on the required settings in conditions.