How Can I Migrate Knowledge Base to Zendesk Guide?
Help Desk Migration Service allows migrating Articles, Folders (in Zendesk they are called Sections), and Categories from the Knowledge Base (Help Center) of your current help desk to Zendesk Guide.
Knowledge Base in Zendesk is a separate product that is called Zendesk Guide. You have to manually activate, prepare, and release it before your clients can actually use it.
Before you start your migration, make sure you have activated the Knowledge Base (Help Center) to be able to transfer your knowledge base content.
How to enable Zendesk Guide in setup mode
1. Sign in to Zendesk as an administrator.
2. Click the Zendesk Products icon in the top bar, then select Guide.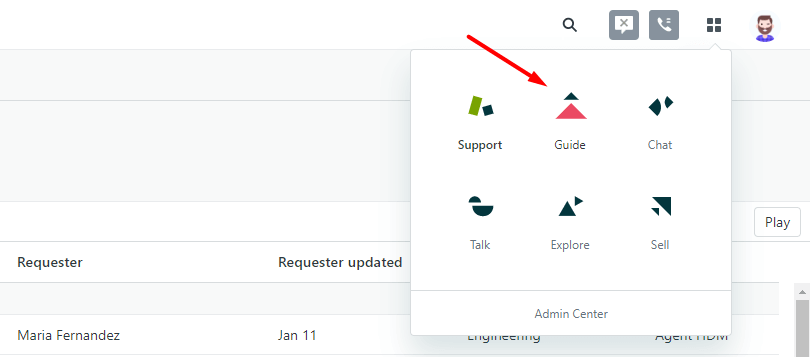 3. In the page that appears, click Build your knowledge base.
Now, you can start your data migration to Zendesk.
It is also possible to migrate your Knowledge Base separately as a CSV file. Here's a
guide
on how to prepare your CSV file correctly.
If you can't see this button in the interface, it means that you or someone in the company have already activated the Zendesk Guide.
Remember your Knowledge Base isn't visible for your customers until you go live with it. So, once the migration is complete, you can change or add anything before your customers can start using the help center.
How to migrate articles to a specific brand in Zendesk
In Zendesk, each brand has a unique URL that you can use during the setup process to migrate articles to a chosen brand. To find that URL go to Admin;Manage;Brands;Click on the target brand.
Copy the Subdomain address and paste it into the Migration Wizard.