How to get LiveAgent API key
Locating the LiveAgent API key is simple. Just follow these steps:
1. Log into your account.
2. Go to the Agent panel:

3. Unfold the sidebar and proceed to Configuration-System-API: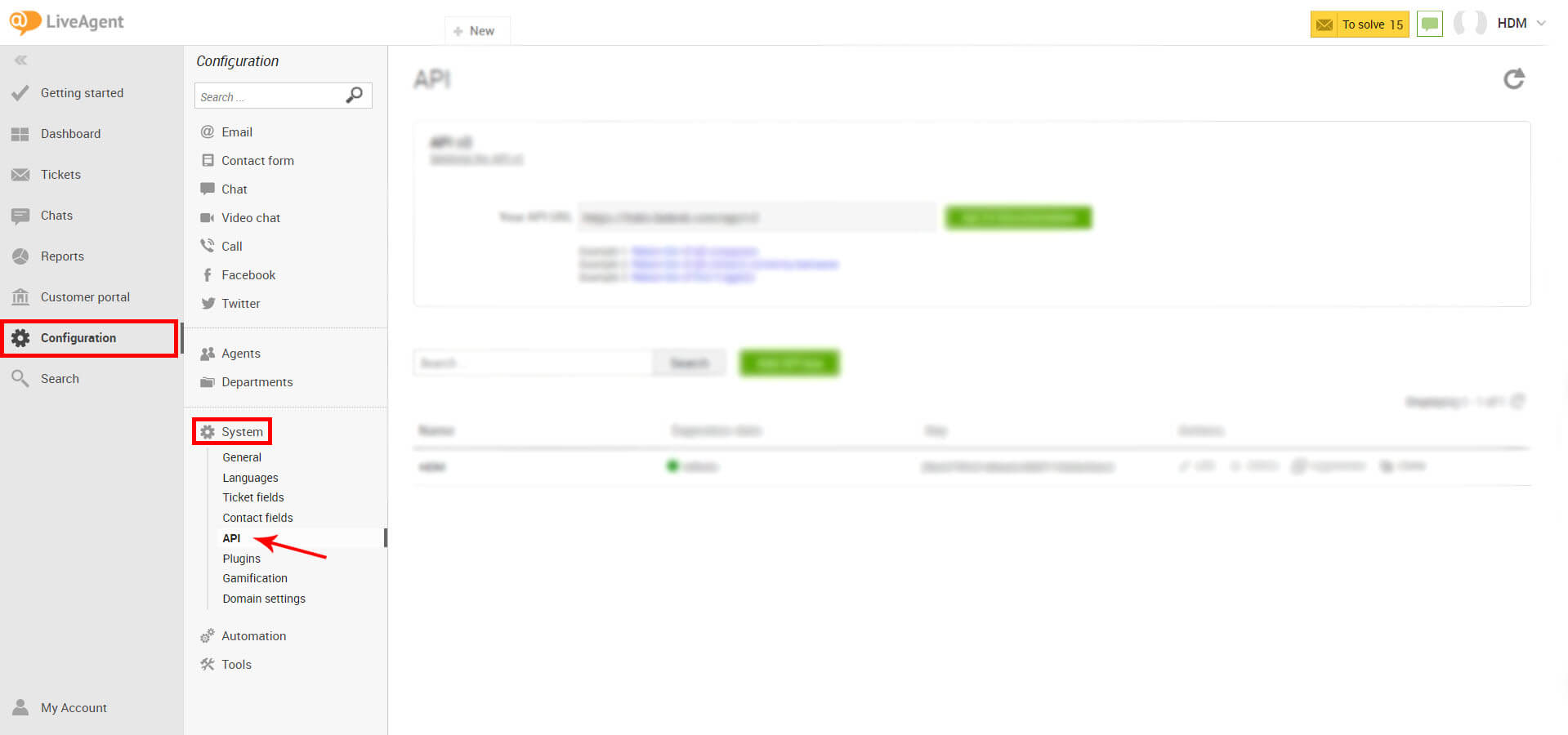 4. You will then see all the API keys you have previously generated. Since the Migration Wizard uses API v1, you need the appropriate key. Click the "Settings for API v1" to find it:
5. Copy the API key: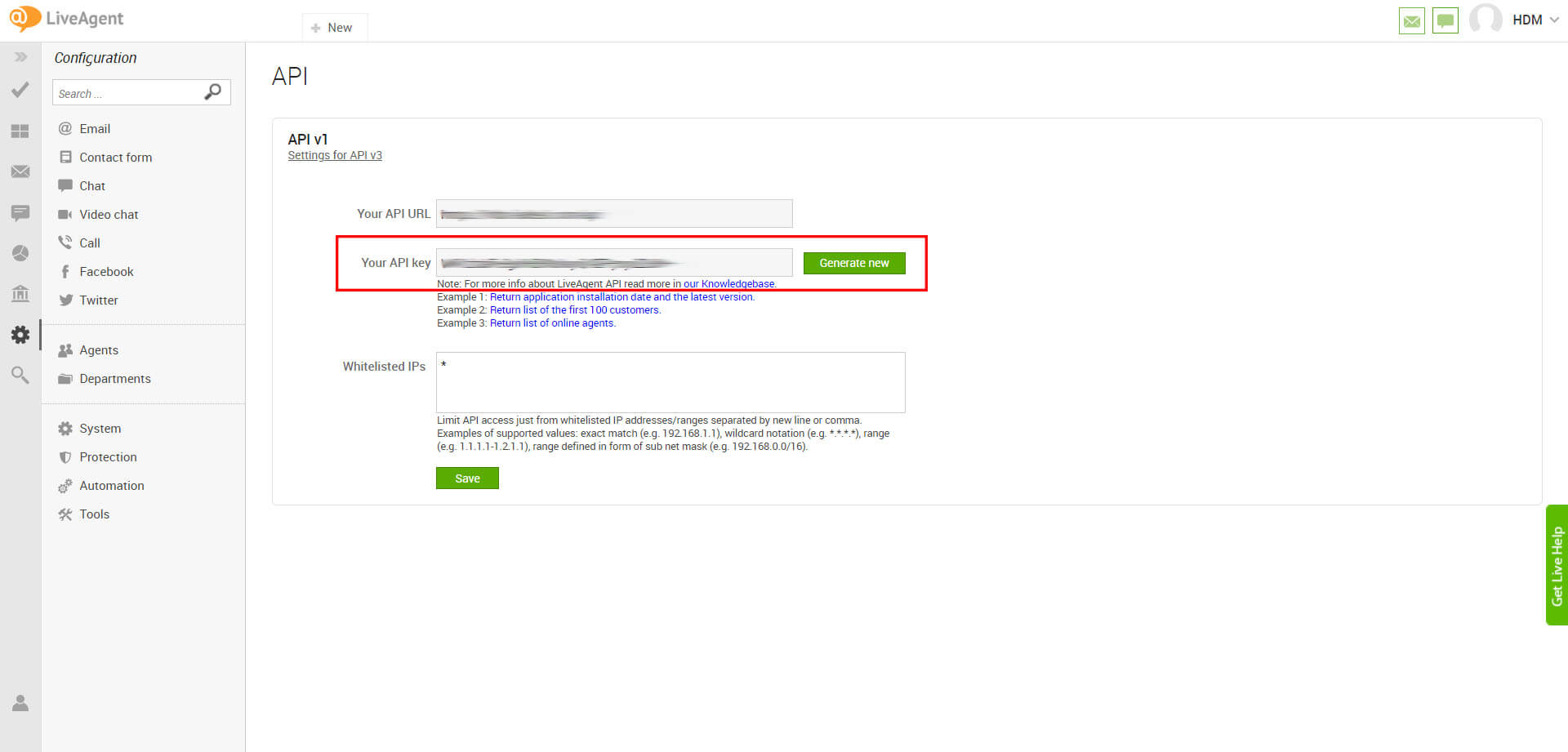 6. Continue setting up the migration.