How to Obtain Your Parature API Token, Account ID and Department ID
Login to Parature and go to "My Settings"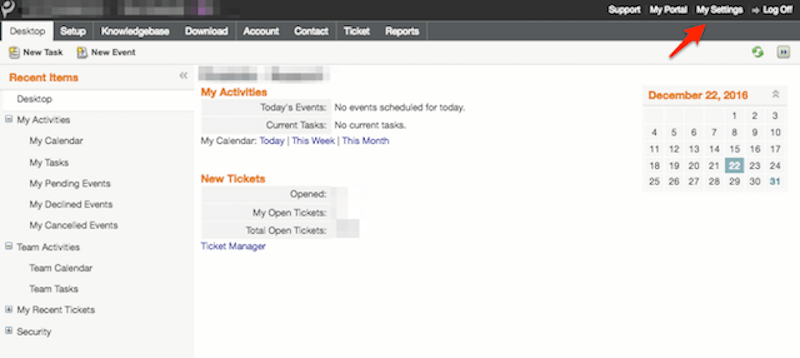 Scroll down to the bottom of the page to view these three values. Click "Generate New API Token", if an API token has not been provided yet.

Please note, that you must have an API role assigned in order to view/generate an API token. If you do not have an API role, contact your administrator.