How to check Allowed Domains in Solarwinds Service Desk (formerly Samanage)
In Solarwinds Service Desk (formerly Samanage) you can allow users with emails from specific domains to create accounts in the service portal.
Before you start your Demo Migration to Solarwind Service Desk, you need to make sure that the Allowed Domains field is empty. This way you will whitelist our service and the Migration Wizard will be able to run the Demo and Full Migration for you.
Here's how to check the Allowed Domains. In the left sidebar find the Setup option.

Then select Global Setting.
Under Global Settings, choose Service Portal.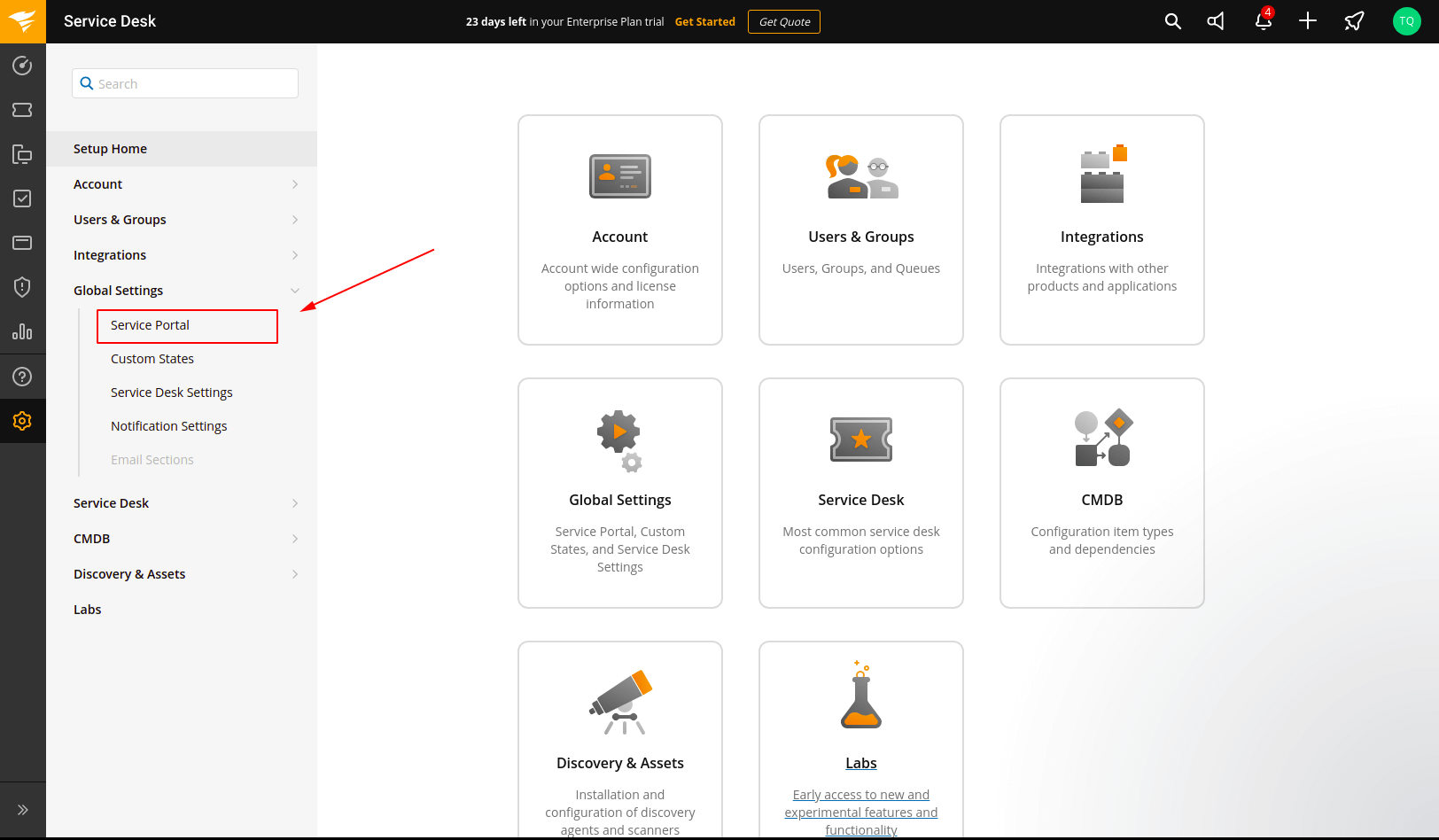 Scroll down until you find the Allowed Domains setting.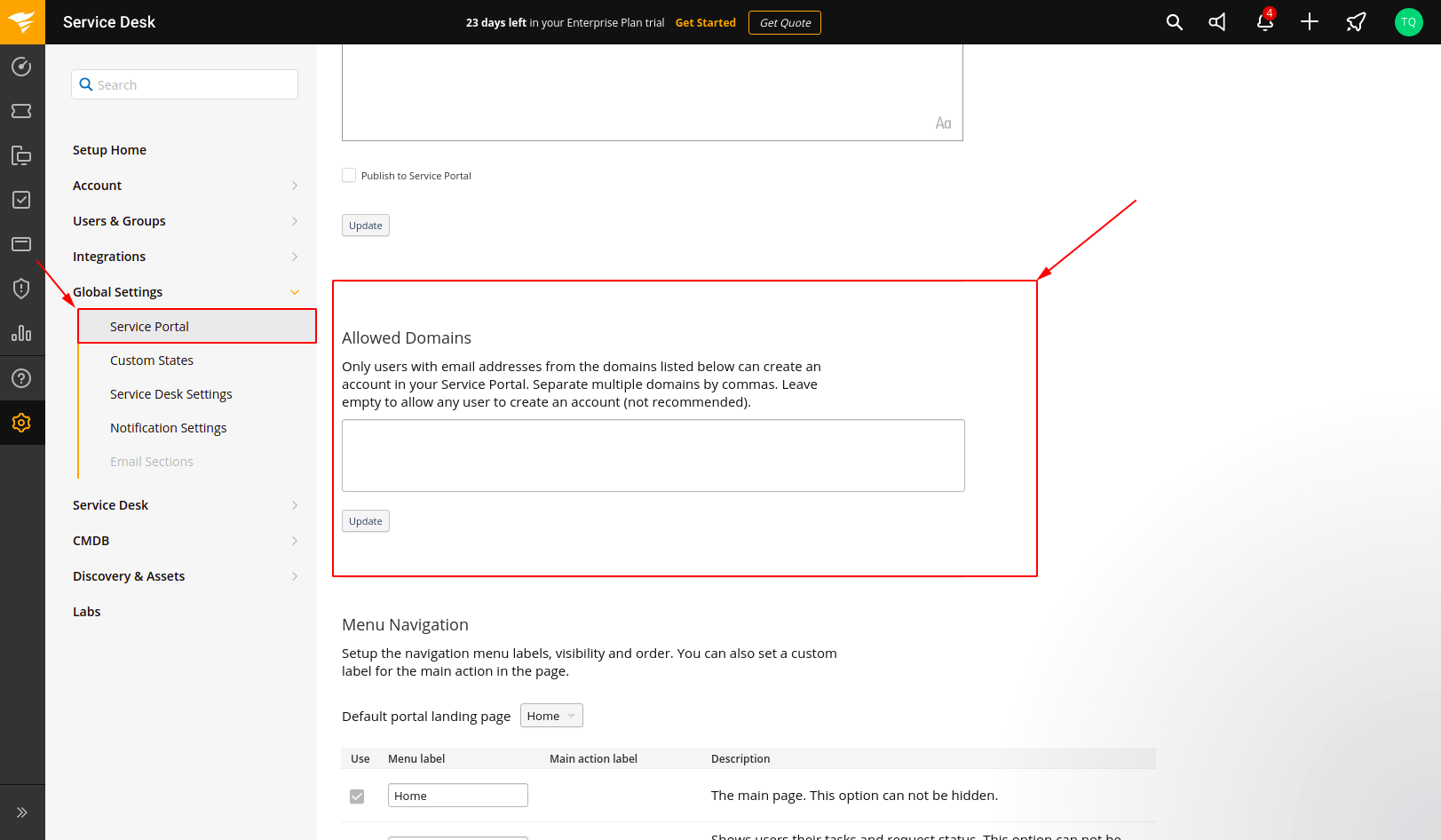 Make sure that the field is empty and continue your migration.
If you need any help with your data migration, feel free to drop us a line.