How to find database credentials in HESK
To set up a migration from HESK, you need to get credentials for your database. Here's how you do it:
1. Sign in to HESK and go to the Administration panel.
2. In the top toolbar click Settings:
3. At the bottom of the page, you will find a form that contains all the necessary credentials.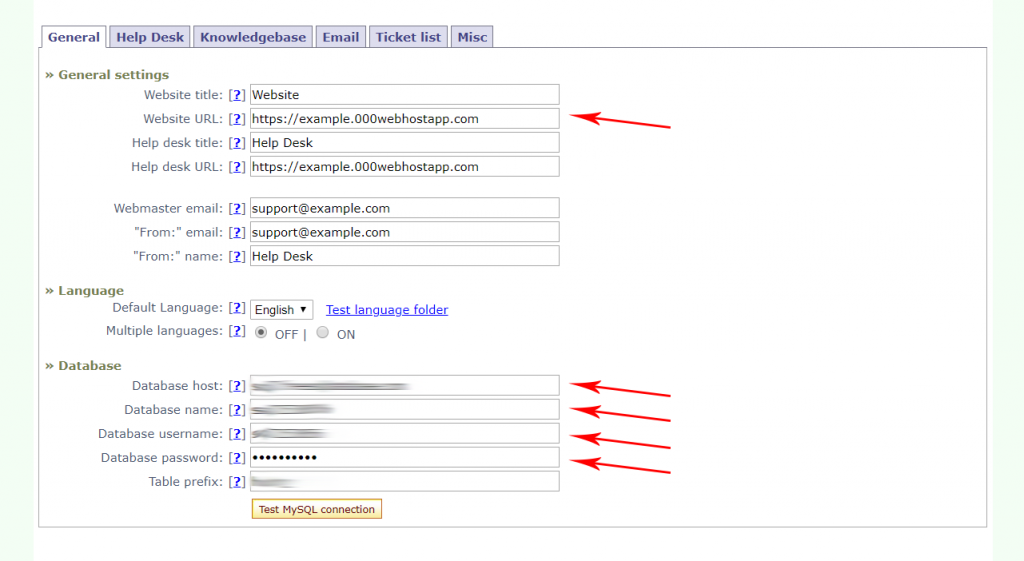 4. However, you will not be able to get the password since it is encrypted. To find the password, highlight it and with a right-click of your mouse open the dialogue window, click Inspect: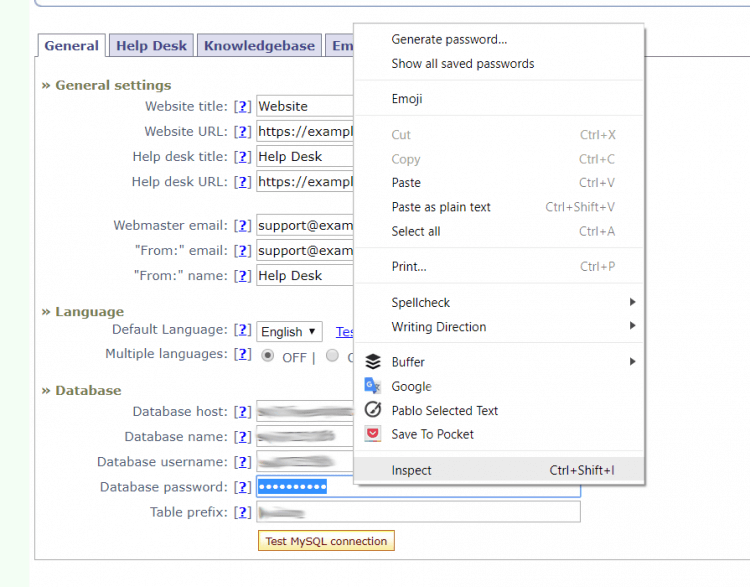 5. This action will open the source code and automatically highlight the value, which is your password. Double-click on the password to highlight and copy it:
6. Once you have all your credentials, enter them into Migration Wizard and continue setting up the migration.