How to create an API key in FuseDesk
To manage API keys you need to be a FuseDesk admin.
1. In your FuseDesk app, go to Settings; API Keys.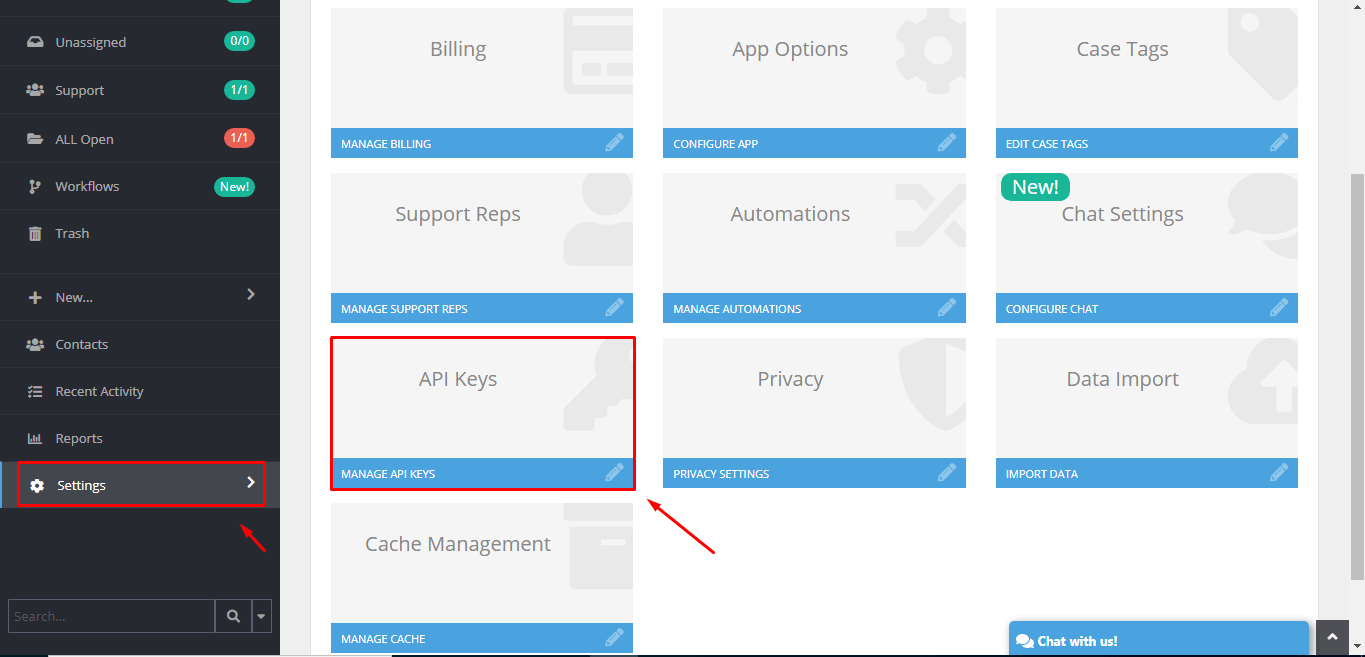 2. Click on + New Key.

3. Create an API Key Name that you'll be able to recognize later. For example, Help Desk Migration since you're migrating data.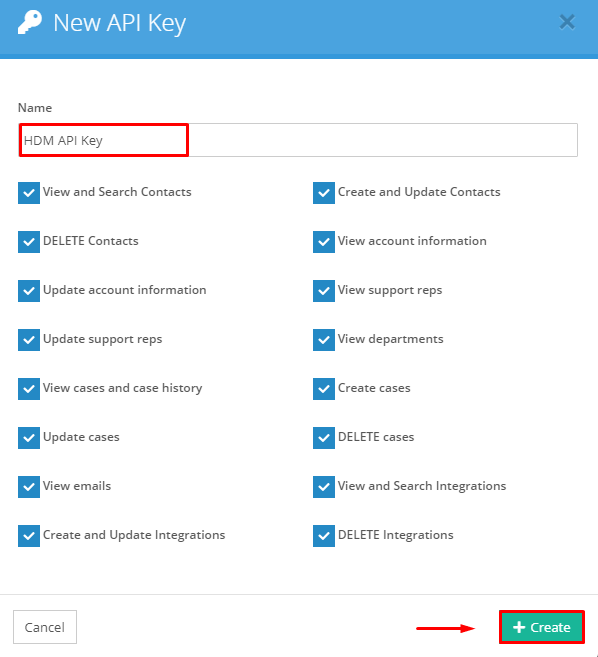 4. Check the boxes for the permissions you need. When migrating from or to FuseDesk you need to check all the reading and writing permissions to be able to make a copy of your records and transfer them!
5. Click + Create and your API Key will be created!
6. Click the Reveal and Copy button to copy your new API Key to your clipboard. Paste the key in the Migration Wizard and continue your migration.