Easy and Quick Gemini to Zendesk Data Migration
Encrypted dialogues, safe servers, newest authorization ways
Automated process, don't have time-out, reduced workflow breaks
Deal pricing to deliver a function + fee balance
Our customers
We've won the of companies across sectors






How Gemini to Zendesk Data Migration Runs
You can carry out records migration in five simple actions, using our automated migration service. If you're managing a elaborate data structure, feel free to choose our tailored method. We're up for it to meet your distinct needs.
Step 1. Link your Gemini and Zendesk platforms
Step 2. Pick the records you need to import from Gemini to Zendesk or vice versa
Step 3. Set out the data fields placed and fix up if needed
Step 4. Initiate a Free Demo Migration to check how your data will look after the migration
Step 5. If everything is fine, move ahead your Full Data Migration
Ta-da! Are you searching to import your customer support data from Gemini to Zendesk? It will spare time and resources without affecting quality.
Step 1. Reach out to us to get customized help desk import
Step 2. Greenlight our specialists lead you through your customized migration
Step 3. Begin a Demo Migration to look at what your data will look like once migrated
Step 4. Continue your Full Data Migration if a fresh setup is fine to you
Enjoy effortless, custom-tailored data import from Gemini to Zendesk, with savvy support reps at each stage. No worries. Help Desk Migration savvy support reps is on hand to help you in every stage of the process.
Help Desk Migration Is Your Best Solution When Migrating from Gemini to Zendesk
Don't empower data migration to mislead you from your tasks
Our automated migration service delivers an efficient app, whether you're migrating your customer support operations from Gemini to Zendesk. With just a couple of clicks, your support service solution will be live on a selected platform — no need to suffer any delay!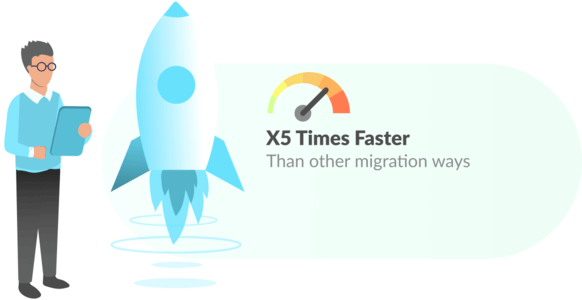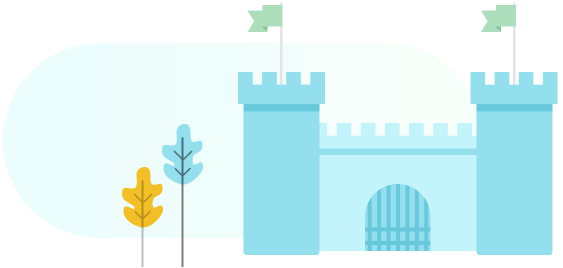 Data migration meets security standards
Our Migration Wizard includes measures for ensuring your business data is secure throughout the import process. We provide maximum data protection applying established modes, containing regulatory compliance, suitable server preserving, and approved security examinations.
Move ahead with the migration app that clients praise
With thousands of outstanding data import and exports done by our service, our migration service has gained numerous service-connected awards and positive commentaries. And our goal of high standard does not terminate there. We continue to get better our app and present useful options to include measures for ensuring we're including most of your import and export needs.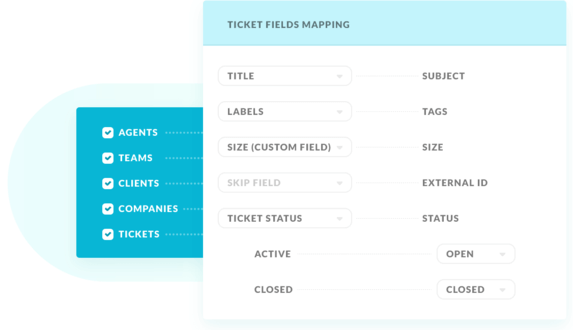 Enjoy easy mapping to deal with all your needs
Our app will rescue you from copy-pasting help desk data or making wanted data types during Gemini to Zendesk migration. Our service empowers you map data fields and adapt your data migration. You get to preserve the system of your records with minor effort.
Choose a appropriate time for data import
Begin by the help desk import anytime it fits into your schedule. Additionally, our Delta feature will let you to export the most recently changed entities after the historical customer service data was imported. Then, relax and let our Migration Wizard handle the rest.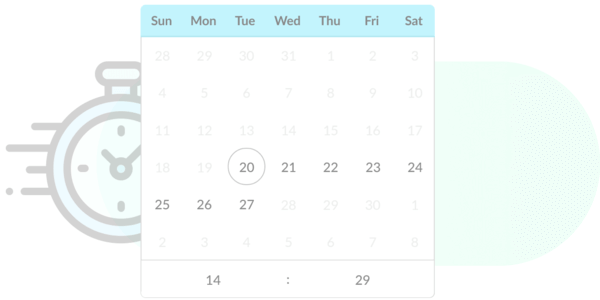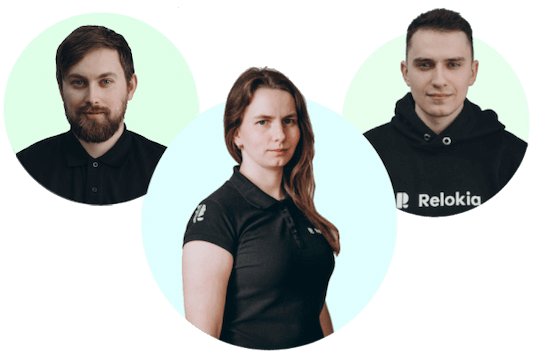 Work with a support team you can fully depend on
Are you facing hardships with your Supported Platform data migration? Our service team is in place to work with you with any obstacles. With multiple well-done data import and export mastery, they can fix any hardship related to your help desk migration or even provide assistance during the full migration.
What Records Can You Migrate from Gemini to Zendesk ?
With our Migration tool, you can smoothly import or export hefty portions of varied records types to or from Gemini to Zendesk. Here's the selection of record types you can migrate using automated tool by yourself from tech representatives.
Do you look for particular Gemini to Zendesk import requirements?
Drop us a line for a customized data import.
| Gemini objects | | Zendesk objects |
| --- | --- | --- |
| Groups | | Groups |
| Users | | Agents |
| Organizations | | Organizations |
| Contacts | | Customers |
| Tickets | | Tickets |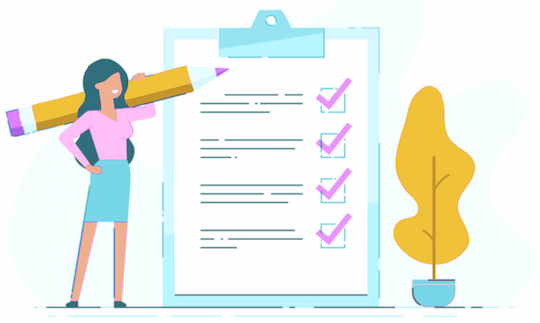 Find out the way to prepare for Zendesk data migration
Prepare for Zendesk data migration by checking an in-depth step-by-step guide
Boost Your Gemini to Zendesk Import with These Functionalities
Skip attachments
Does your new platform present definite data storage? Omit attachments, specially if your current data loses none of its value without them. The data import and export time will trim considerably.
Add a new tag to the imported tickets
Add tags to the moved tickets — so, you won't mess them with the existing. You may further classify the tickets by assigning tags like 'lost,' 'closed,' or 'stop replying.'
Use the attachment feature to Import inline images
Migrate the images set in into tickets as attachments. The data export time might go up, but the images will stay along on a destination customer service tool.
How much does Gemini to Zendesk data migration cost?
How much will you need to invest in the switch from Gemini to Zendesk? The price will mostly build upon the data volume you want to move, the complexity of your specifications, and the features you'll use or customizations you'll request. Run a Free Demo to test the Migration Wizard performance and learn how much your data transfer will cost.
Run a Demo to get the price
Your Help Desk Data Import and Export is the Whole Way Along
Help Desk Migration service comes with endless import options with no compromising on safety. We commit to the recent recommendations, set regular upgrades, and invariably audit all systems.
We use a rigid two-factor access policy
Our Migration Wizard secured your data from illegal accessing with 2FA access. Additionally, your business reps can only import from Gemini data if they ​​possess admin rights. With these security features in place, you won't have to worry about information leak.
Three-layer business data protection
We deliver 3 layers of business data safety: physical (we secure our hosting facilities against any breach), network (we secure our networks against cyber abuse), and application (we protect your records within our data importing solution from unsanctioned log in).
We satisfy protection principles
We protect your business records based on all critical security standards. Help Desk Migration service has an vast list of compliance, and we continue expanding it. These days, we are compatible with GDPR, CCPA, HIPAA, PCI (Level 1), and other data safety principles.

Thinking about switching to Zendesk?
Give it a try.
Feedback motivates us elevate our solution: Some words from our clients