The key to success in a customer-driven market is to create and maintain great relationships with customers. Zendesk can help you to do it at scale. With this customer support platform, you can connect with your customers on any channel.
In a nutshell, there is no matter whether your clients want to get in touch by phone, chat, email, social media, or any other channel. In any case, Zendesk brings the interactions to one place and makes it easy to keep track of all support requests, reply quickly, and monitor service agent's performance. And you also can integrate your favorite apps to power up your help desk.
The family of Zendesk products
Zendesk offers scaling for its customers in order to meet the unique business needs of SMBs and enterprises equally. The platform provides:
Support (ticketing system to deal with issues)
Guide (company's self-service knowledge base to deliver smart answers to customers and agents),
Chat (real-time engagement with customers),
Talk (integrated call center software).
You can implement all apps by purchasing a Zendesk Suite or use them individually.
5 apps to synergize Zendesk Support

Productboard
Productboard helps you to understand what products users need and prioritize what to develop next. Together with Zendesk, this product excellence system connects relevant tickets with insights from customers to improve the pain points.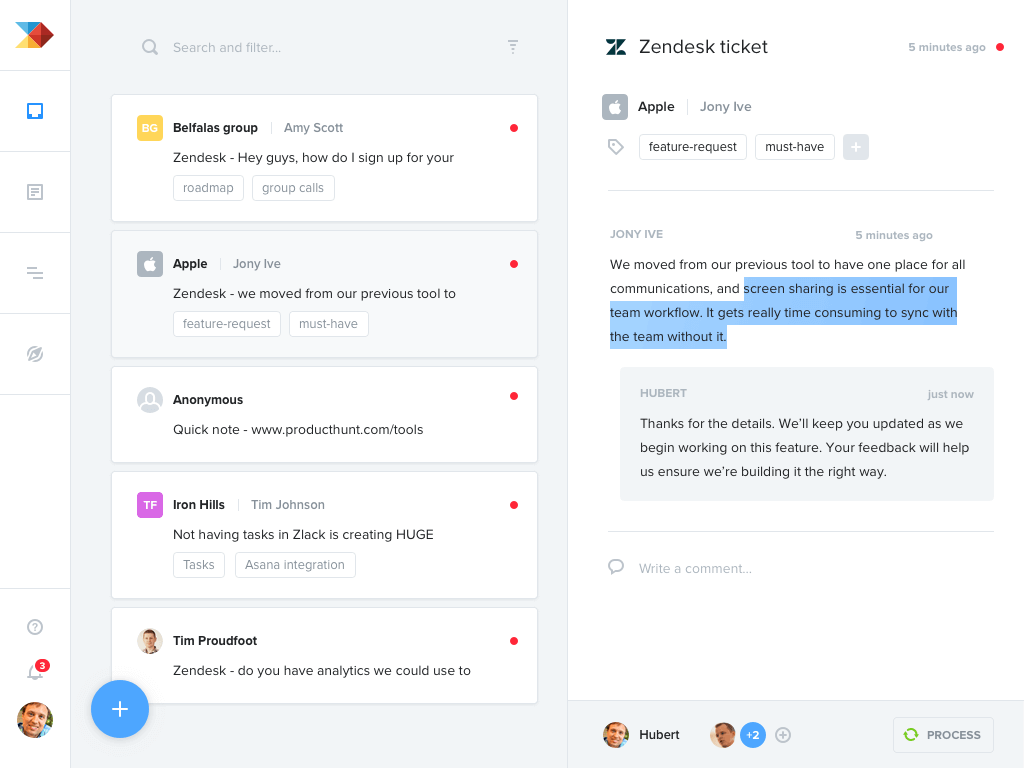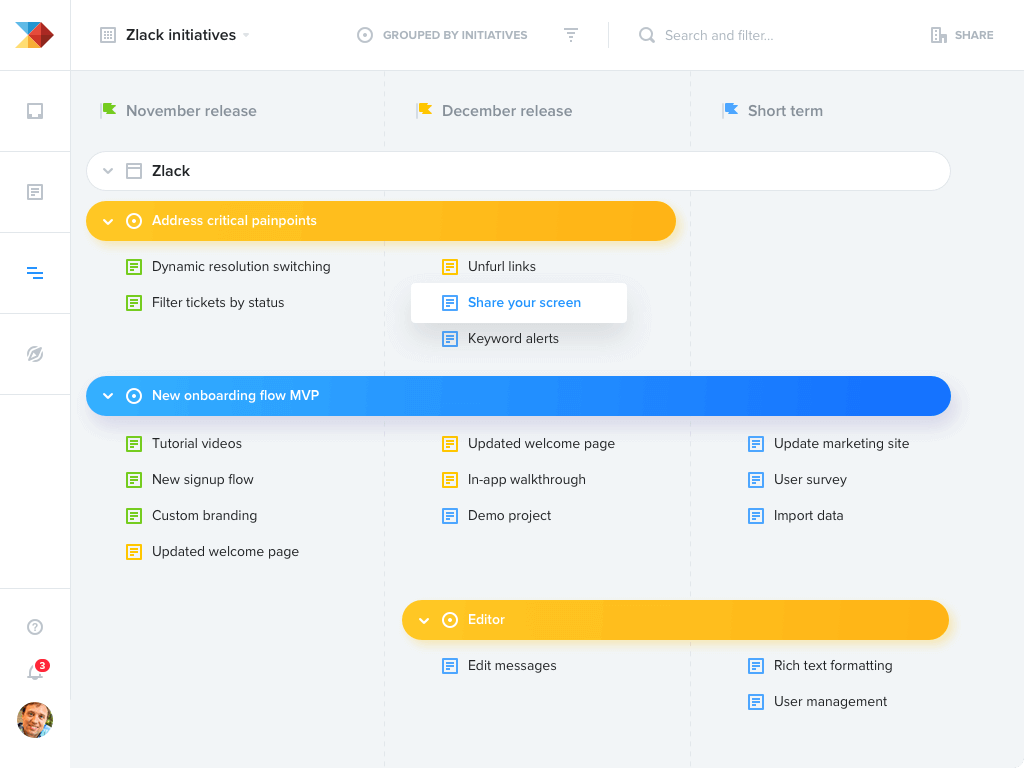 Proactive Campaigns
Proactive Campaigns app allows your support and marketing teams to quickly and easily create customer lists and send mass outbound emails. What is more, with its help you are able to streamline the way you send personalized follow-ups, updates, offers, etc. The app also automatically creates tickets on customers' behalf and tracks the responses in Zendesk Support. The agent can manage all these processes directly from Zendesk Support.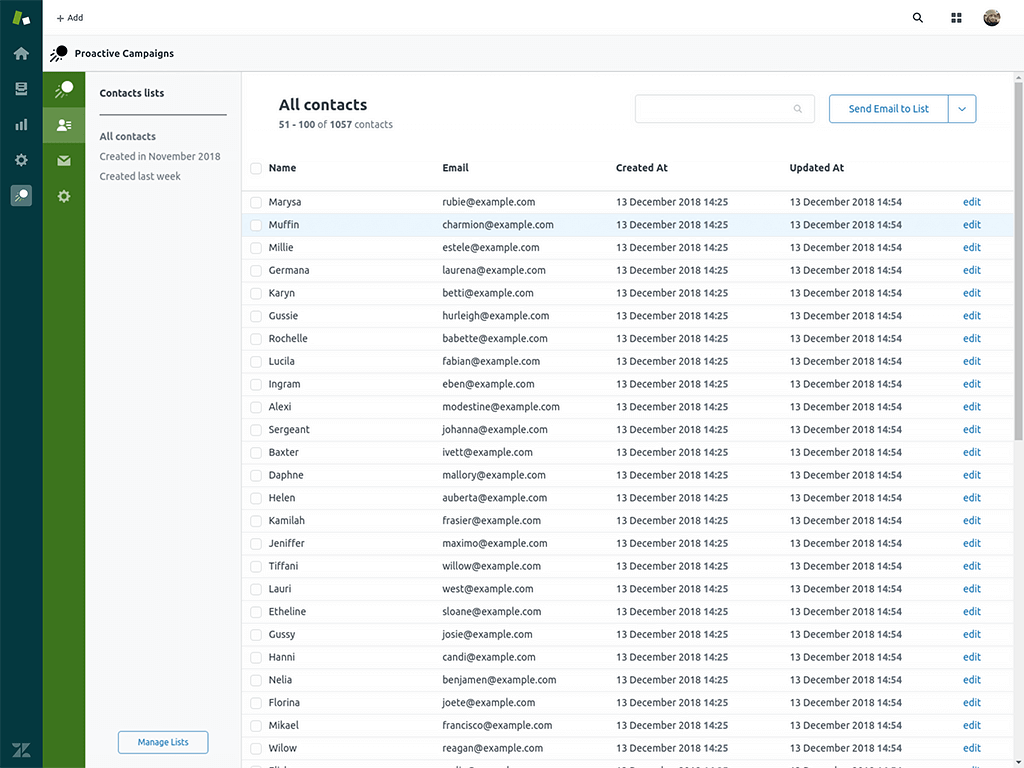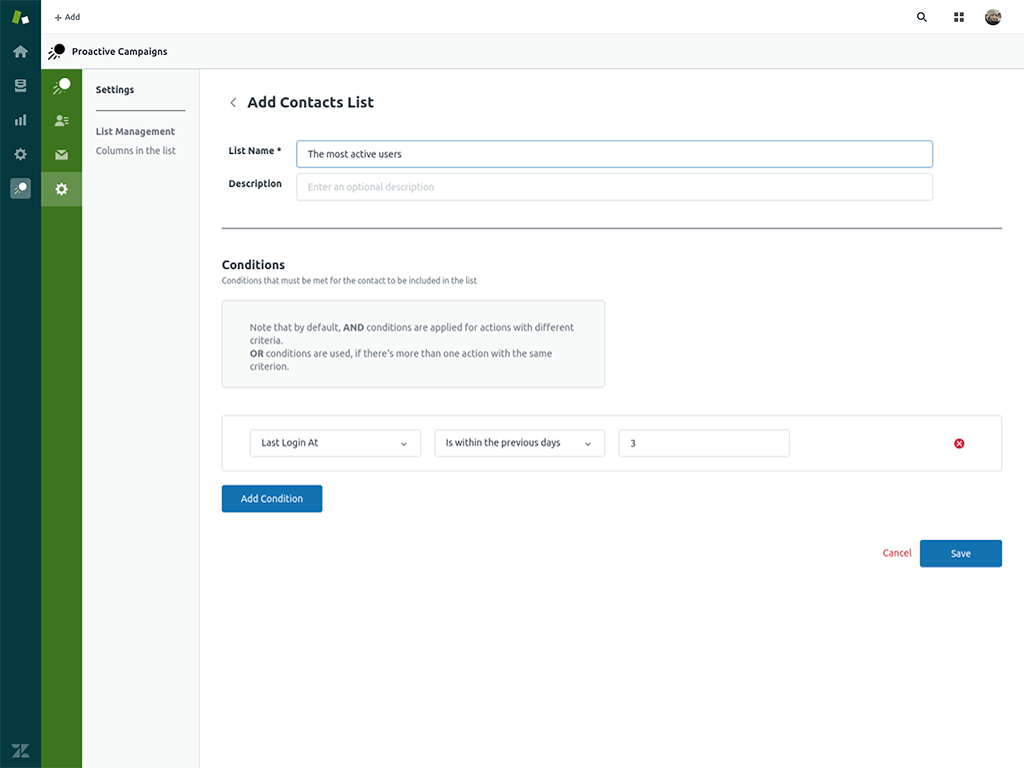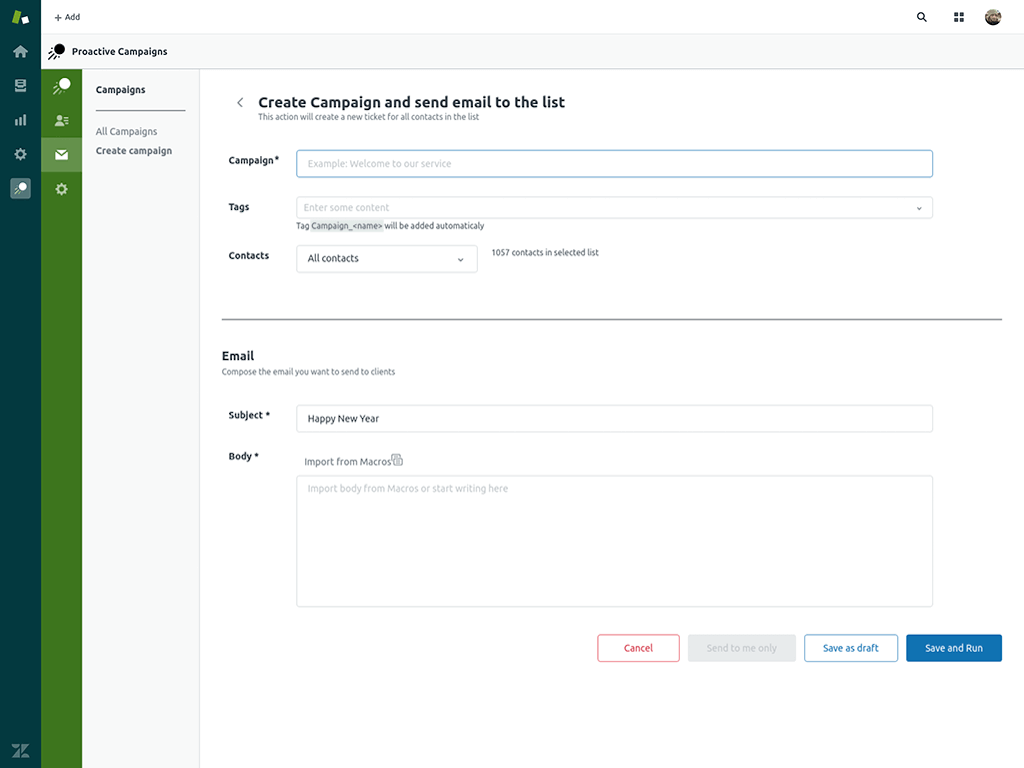 Email Tracking
Email Tracking will help you find out if the customer opened your email or not. Tracking email opens isn't the only thing it can do. The app adds tags, to help identify and take further action on the problem tickets.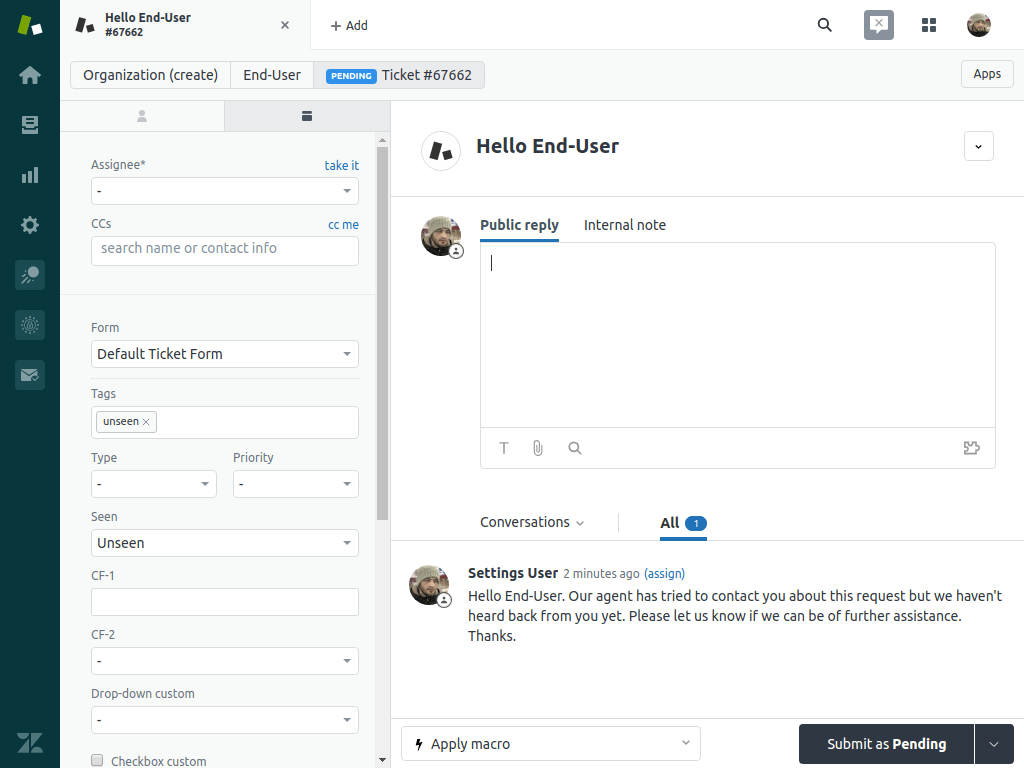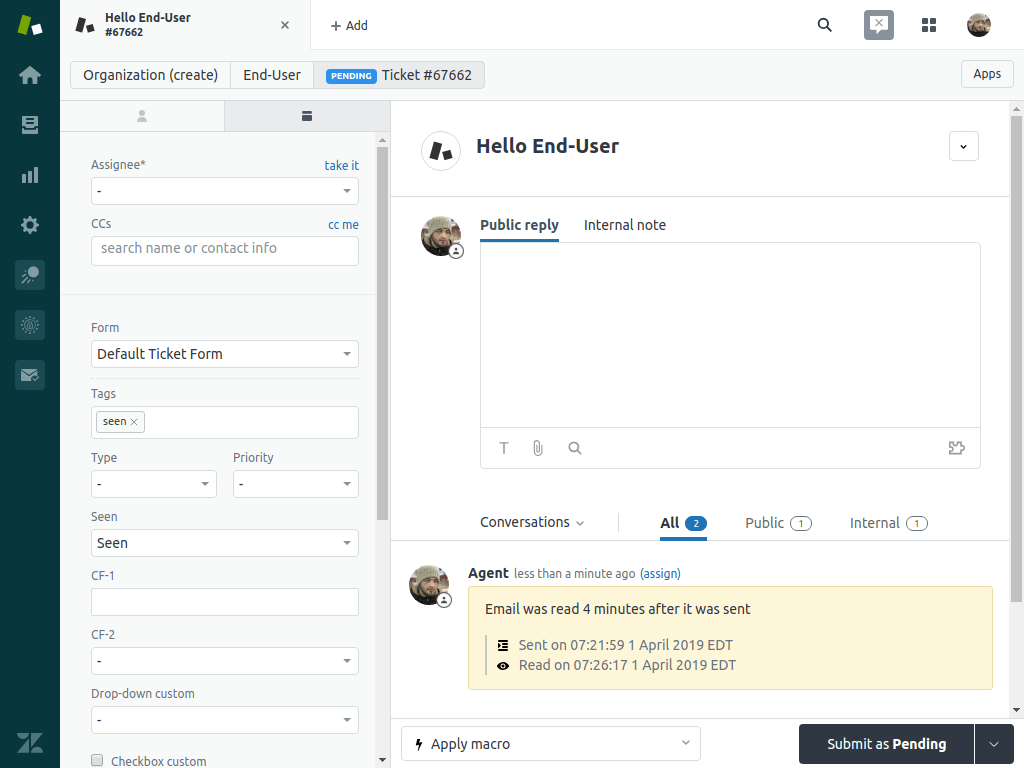 Video Reply
Video Reply. Video content is a tool which marketers use to deliver complex info in a digestible format. And it's huge in 2019. So, why not use it in customer support? With Video Reply you can record tutorials and introductions, and attach them to the ticket. This app is great not only because it's a mini recording and editing studio in Zendesk Support. Most importantly, you can provide customers with visual clues that messaging lacks: gestures, voice tone, facial expressions, and a simple smile.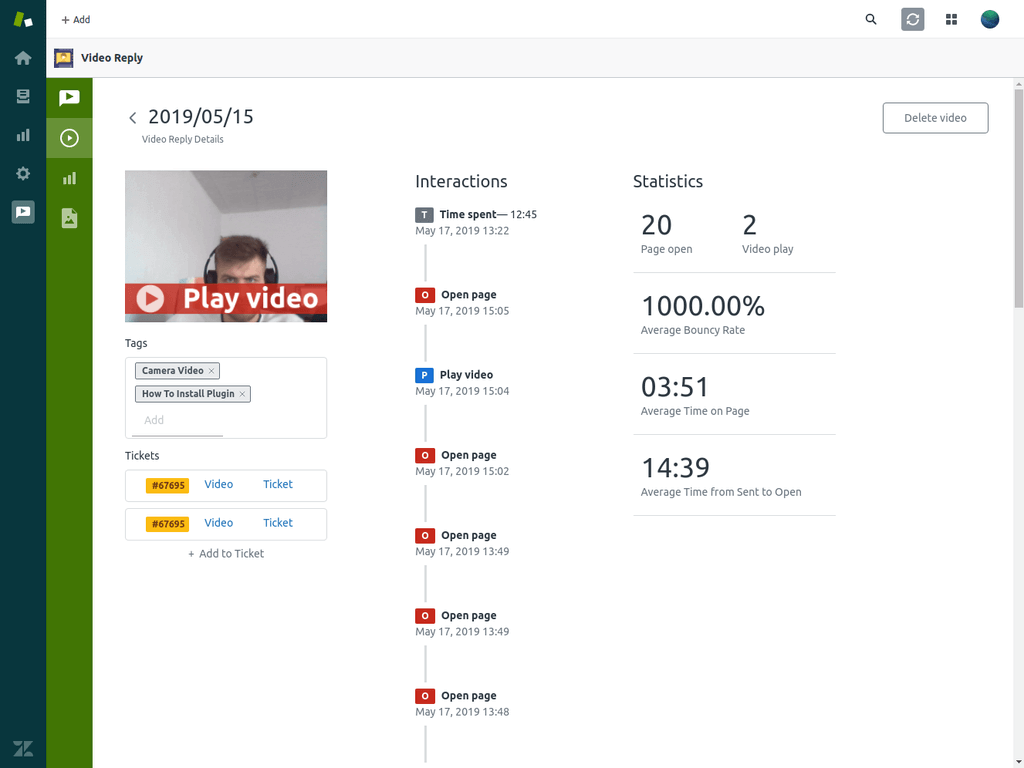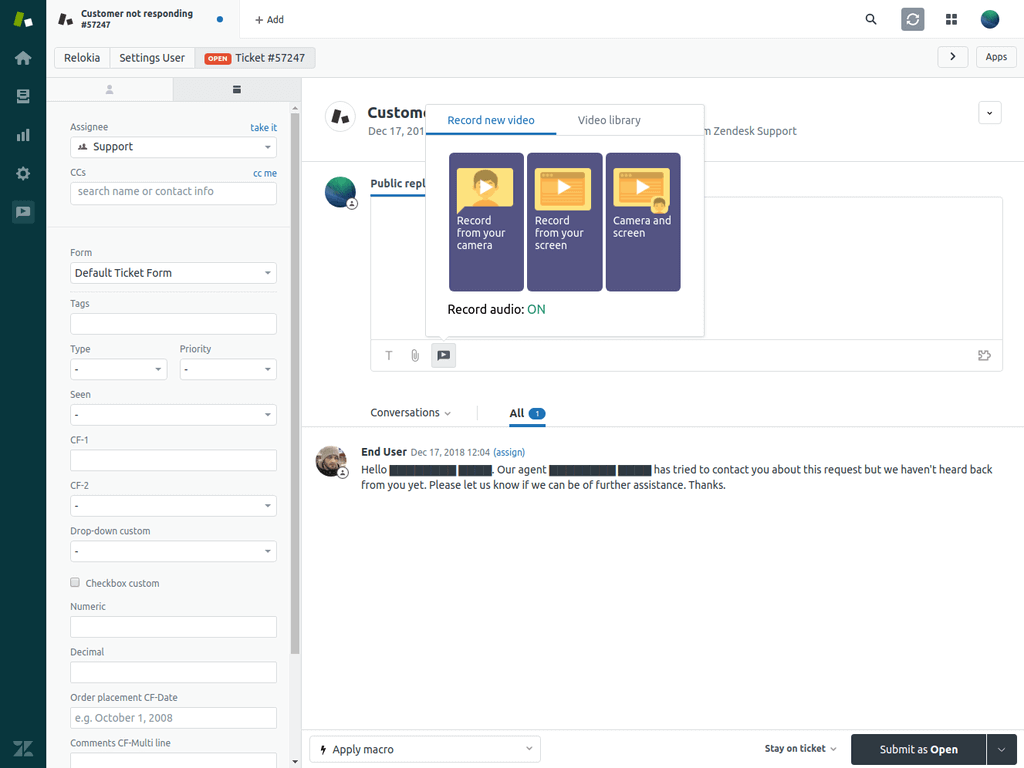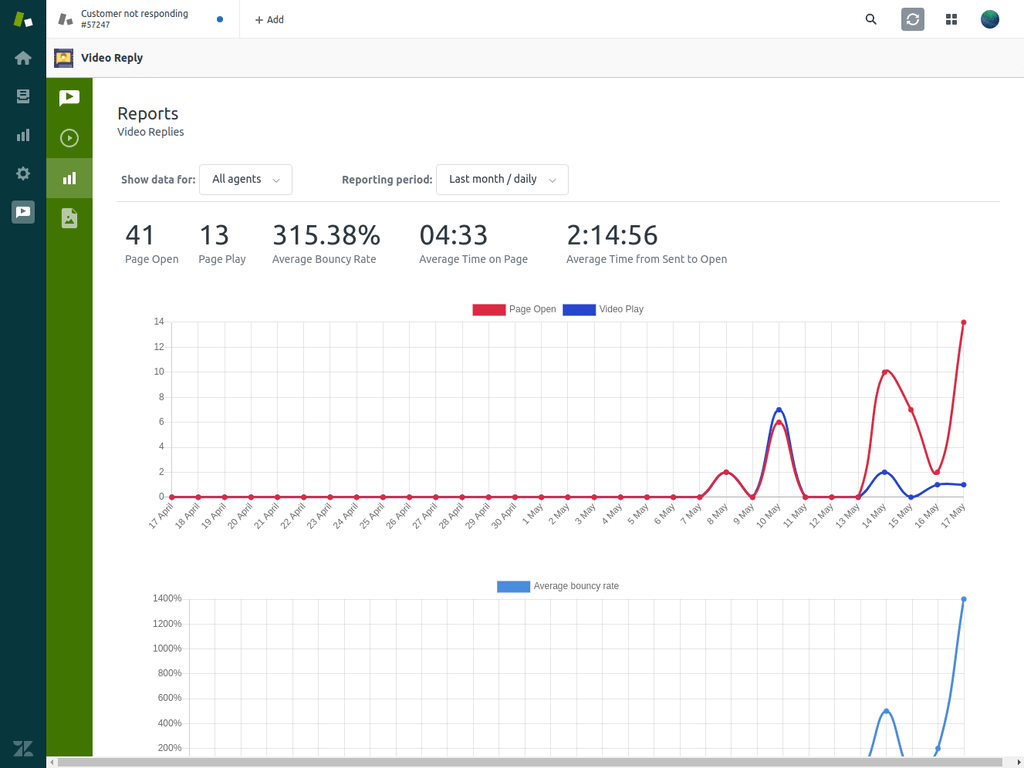 GDPR Compliance
GDPR compliance can help you redact or remove personal data. General Data Protection Regulation (GDPR) took effect in 2018. So you now have to remove personal data of EU citizens upon their request or within the pre-determined time frame. This app not only simplifies the process but also allows to keep the metadata. Thanks to anonymization, you can remove sensitive information and keep what's essential to the business. Last but not least, you can easily redact data of individual users and whole lists.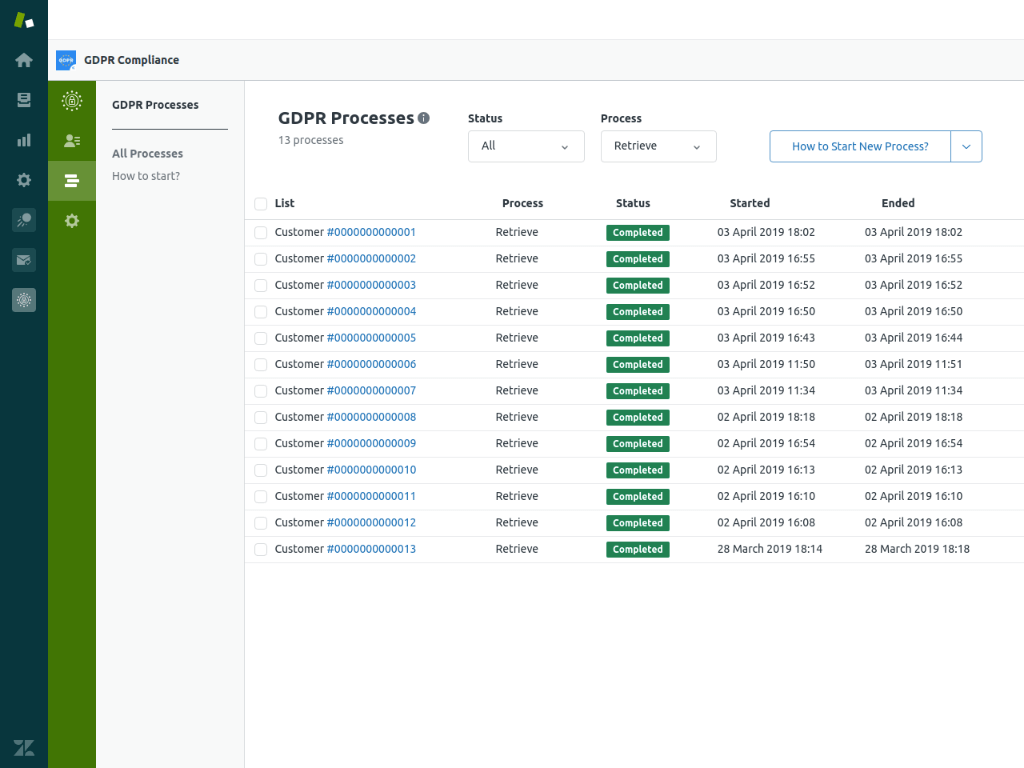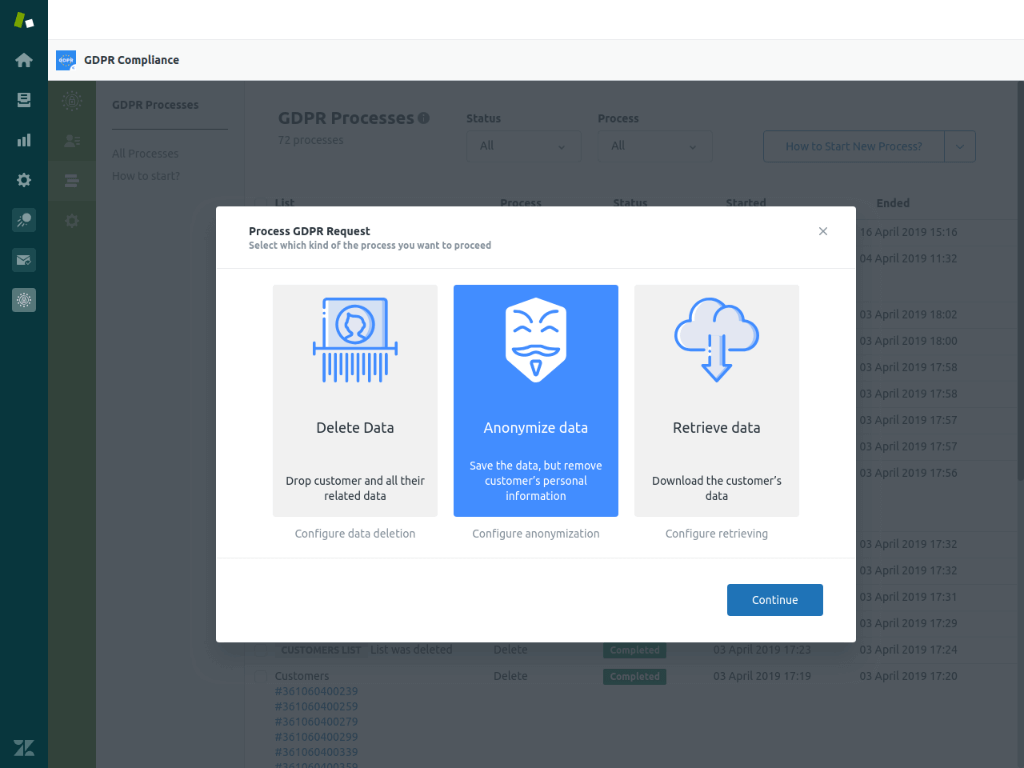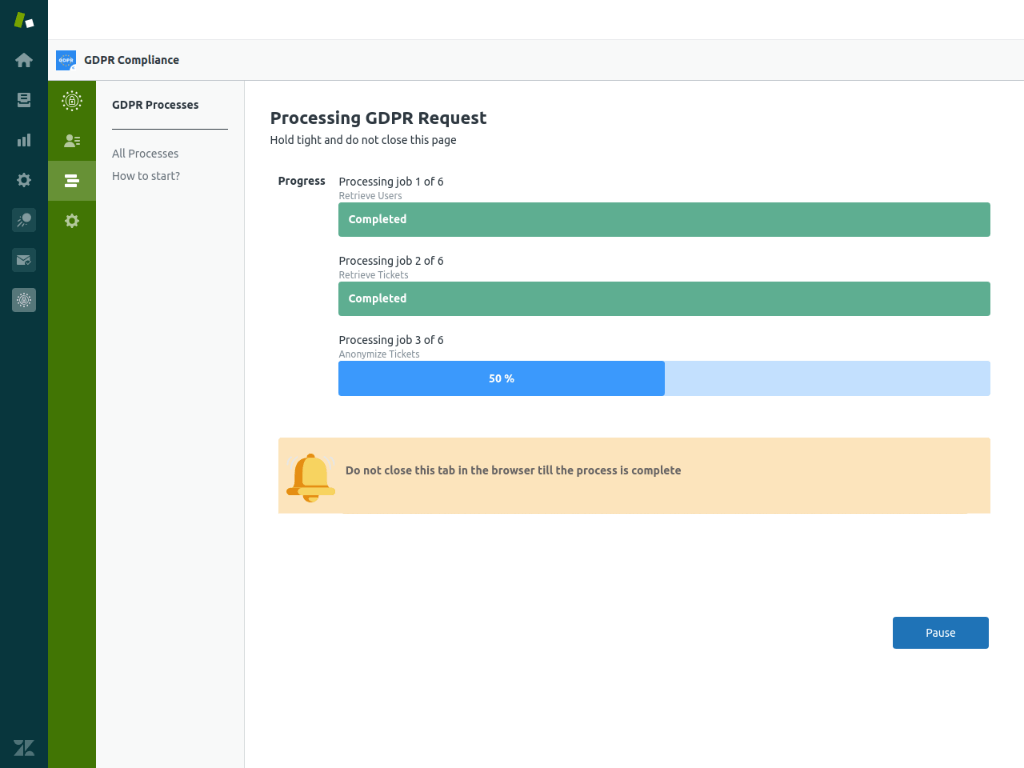 Pythia
Pythia levels up the productivity of your Zendesk agents and managers with better macros/shortcuts usage and reporting. Pythia works perfectly with multiple languages, brands, groups, forms and fields. With affordable Pythia apps, you can increase your CS productivity by up to 30%.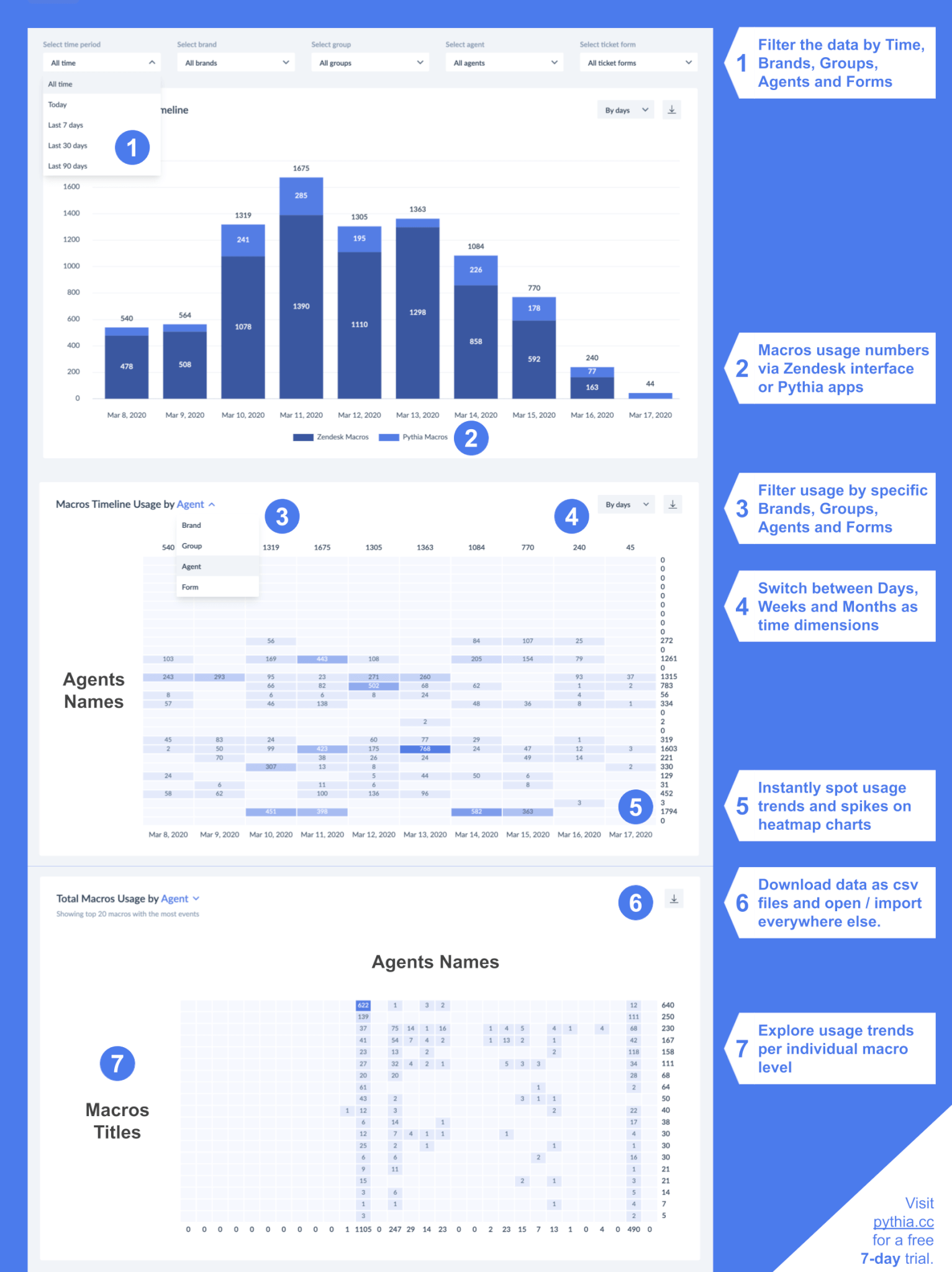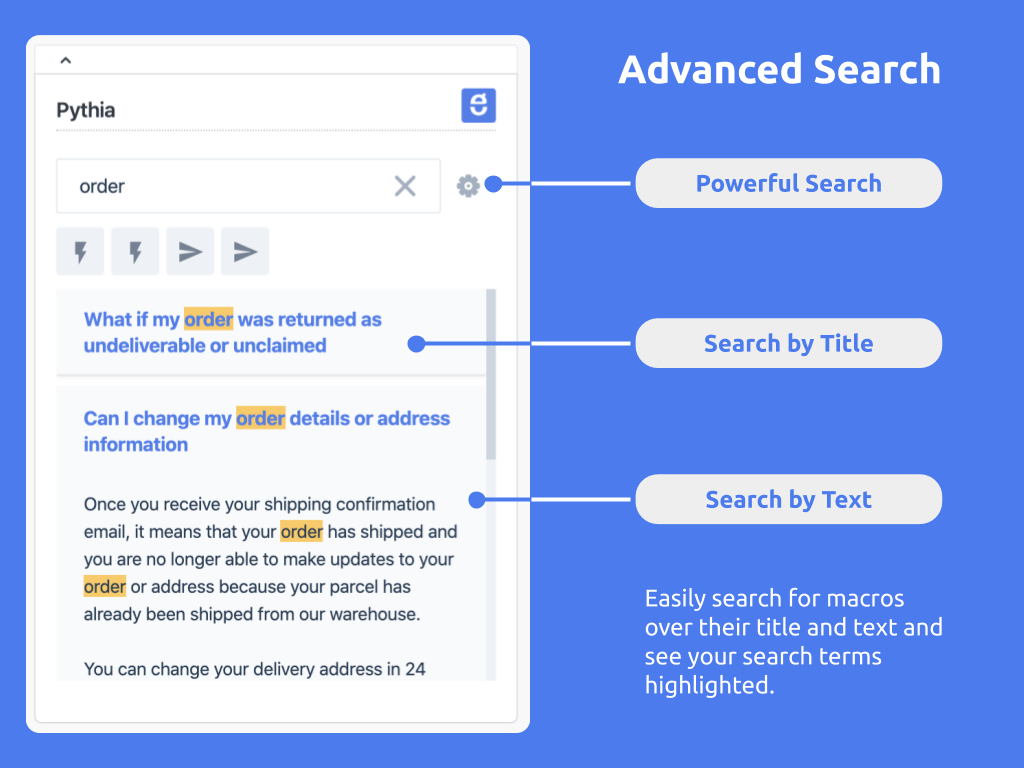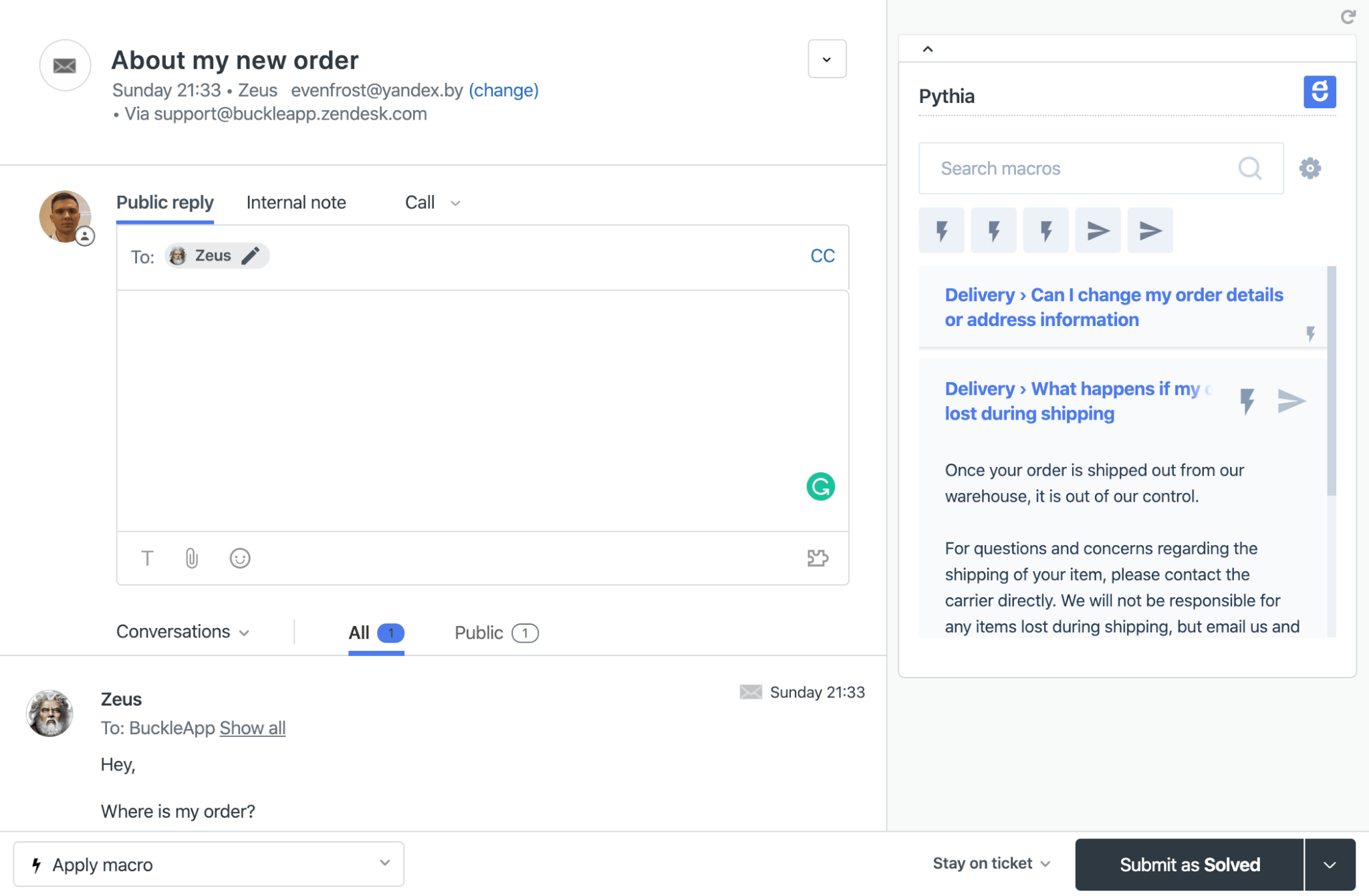 5 best apps to enhance your Zendesk Chat

ChargeDesk
ChargeDesk will be your main helper in managing Stripe, PayPal, Braintree, Recurly, and Zuora payments inside Zendesk. You can view, create, refund, and cancel all payments and subscriptions from Zendesk. The app will work with your current eCommerce setup and, mostly, will require no additional coding.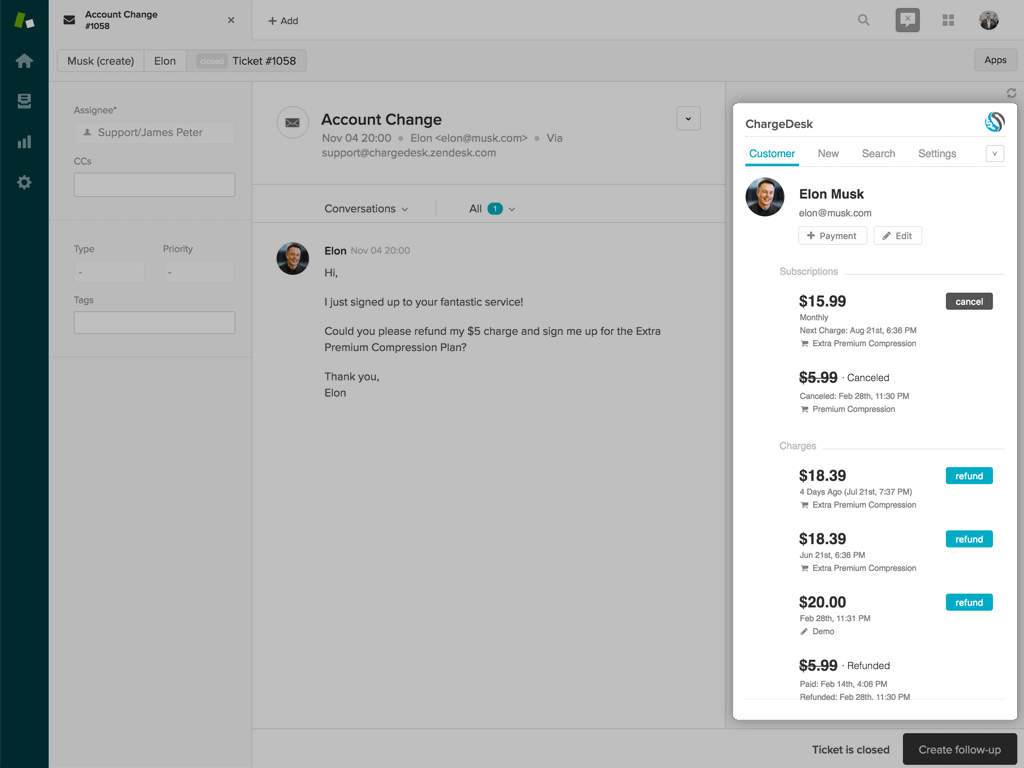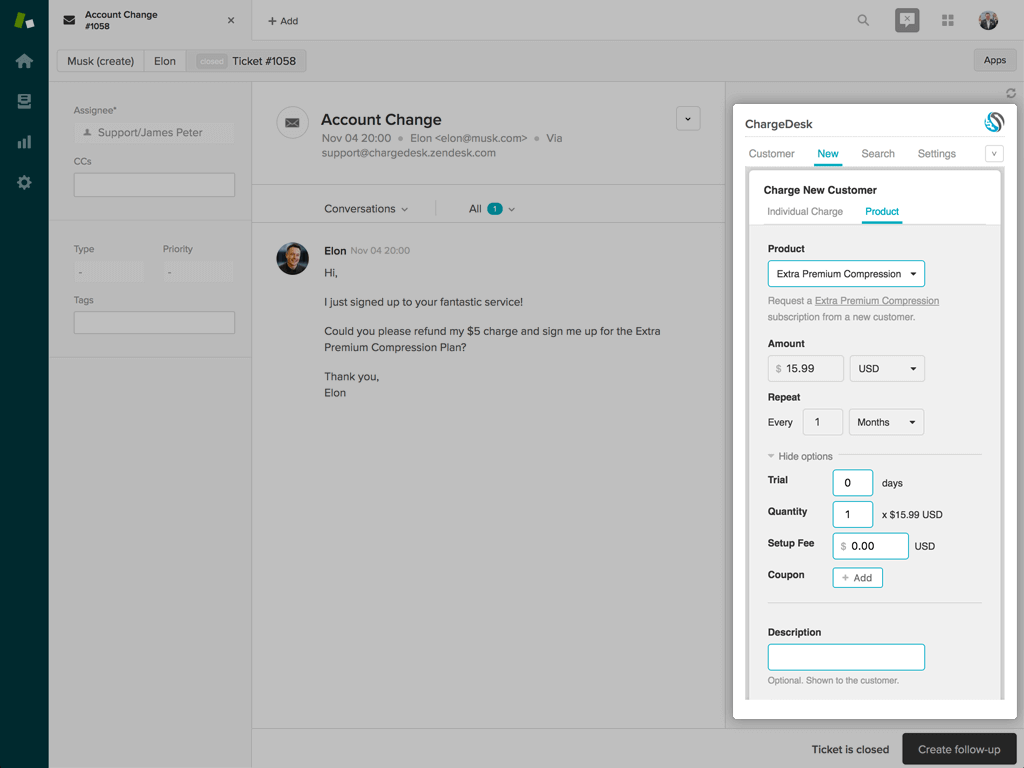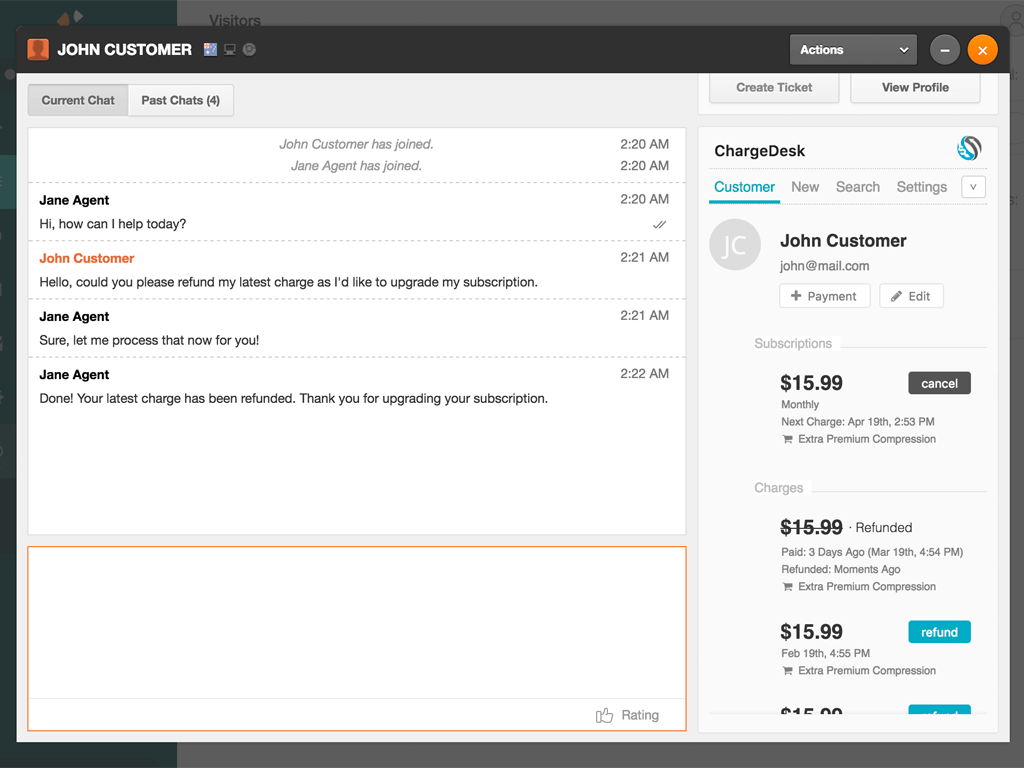 Agent Scripting
Agent Scripting comes as handy live support that allows support agents to follow the interactive, standardized scripts. You also can create custom scripts with Zingtee tools (that is a provider of Agent Scripting App), and they will be available in your Zendesk. The app also delivers you reports on how your tree is being used.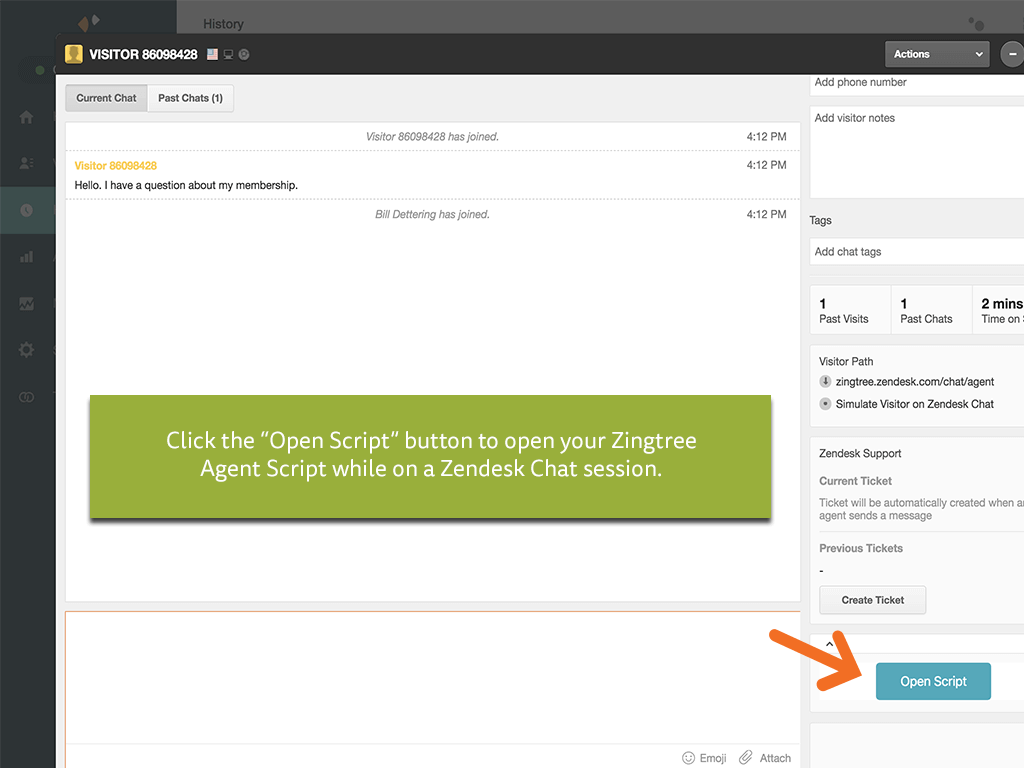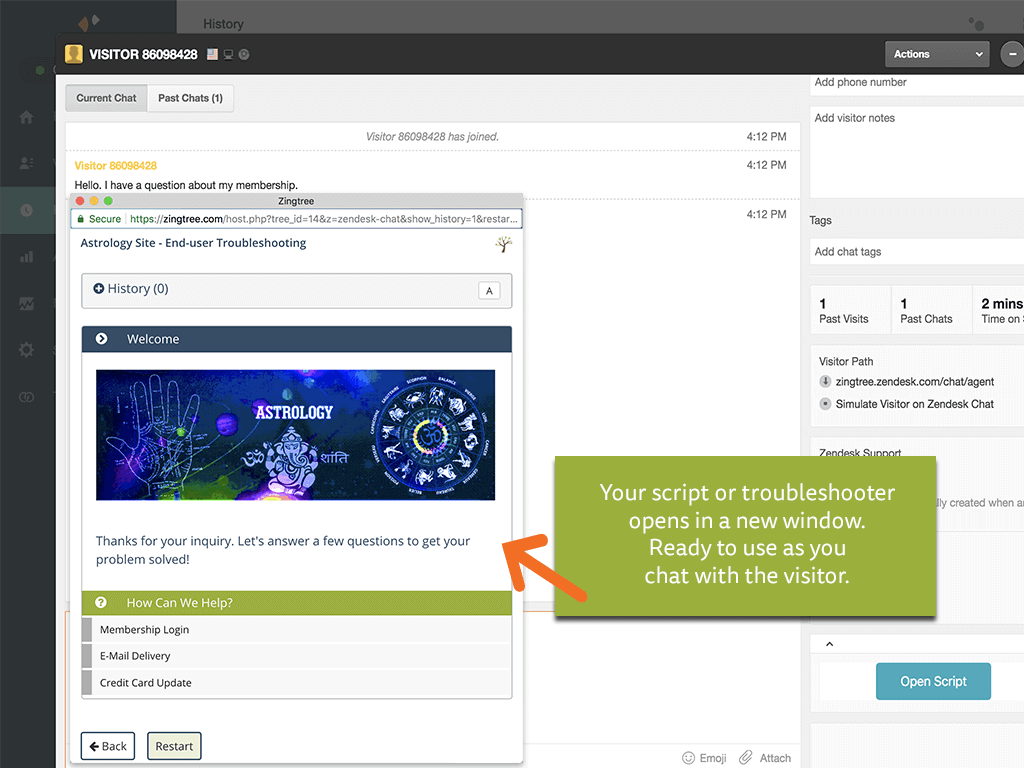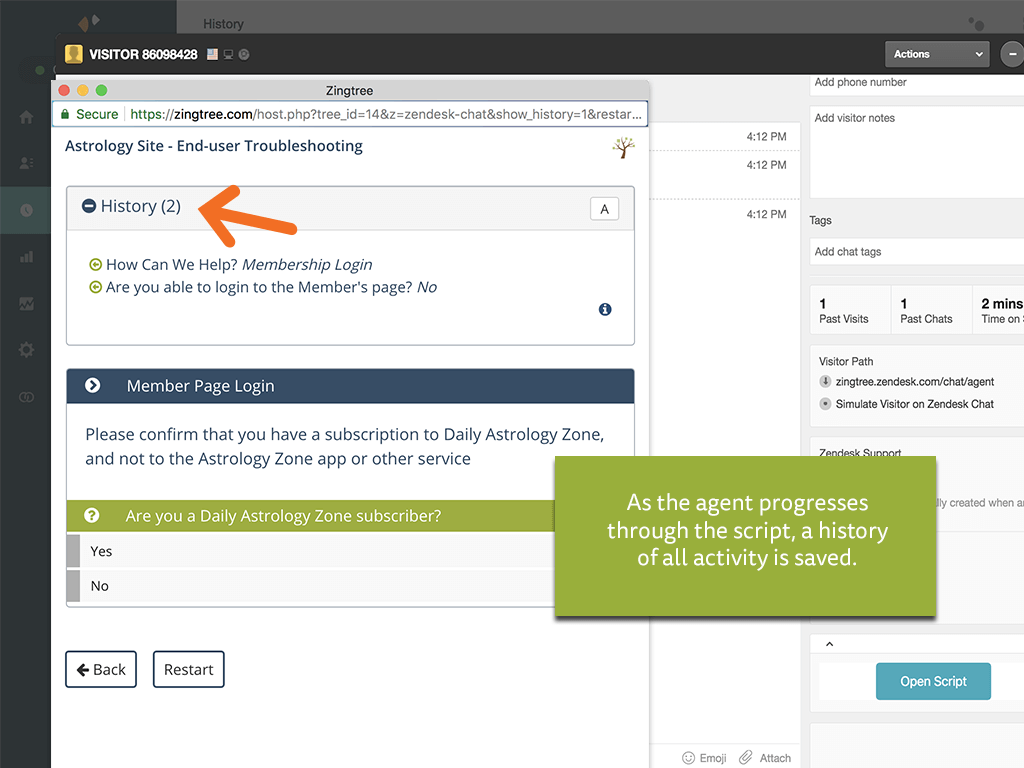 BrightReps Sidekick
BrightReps Sidekick app is a solution for building, using, and measuring support team process flow. The app offers:
flow builder to build, download, and publish the process flows for reps to follow right from the Zendesk ticket.
integrated workflows to deliver a knowledge base of processes that is searchable and suggests workflows based on ticket criteria.
process analytics to view processes including heat maps of completions, time spent for each step, and rep feedback to measure and improve their processes.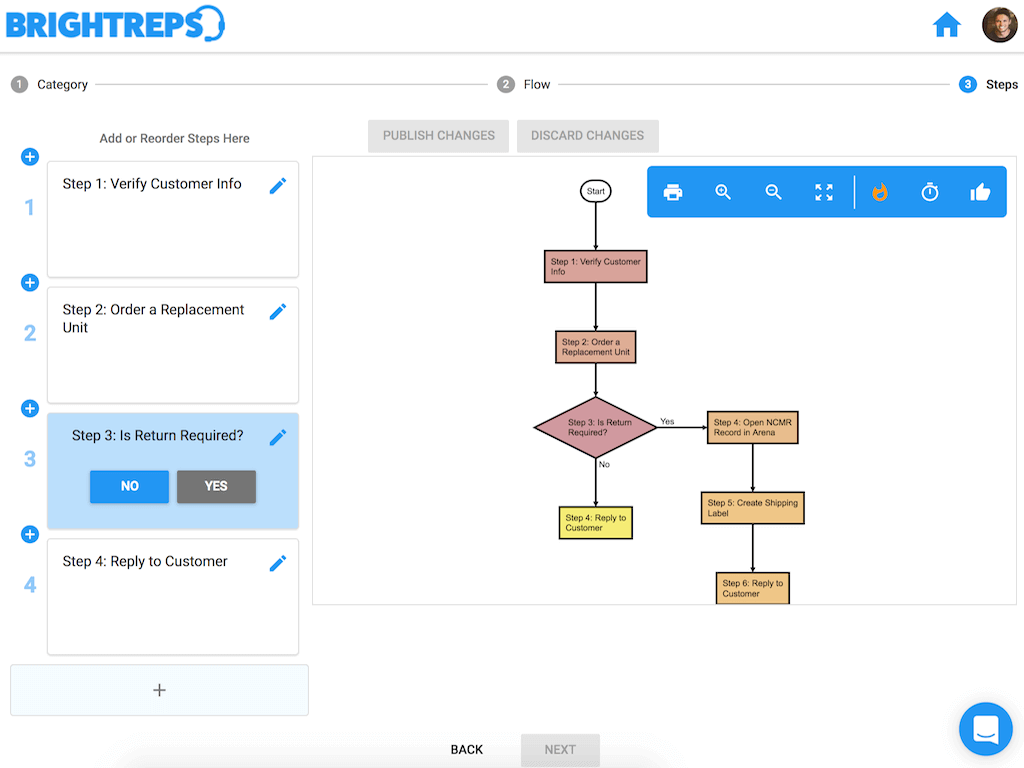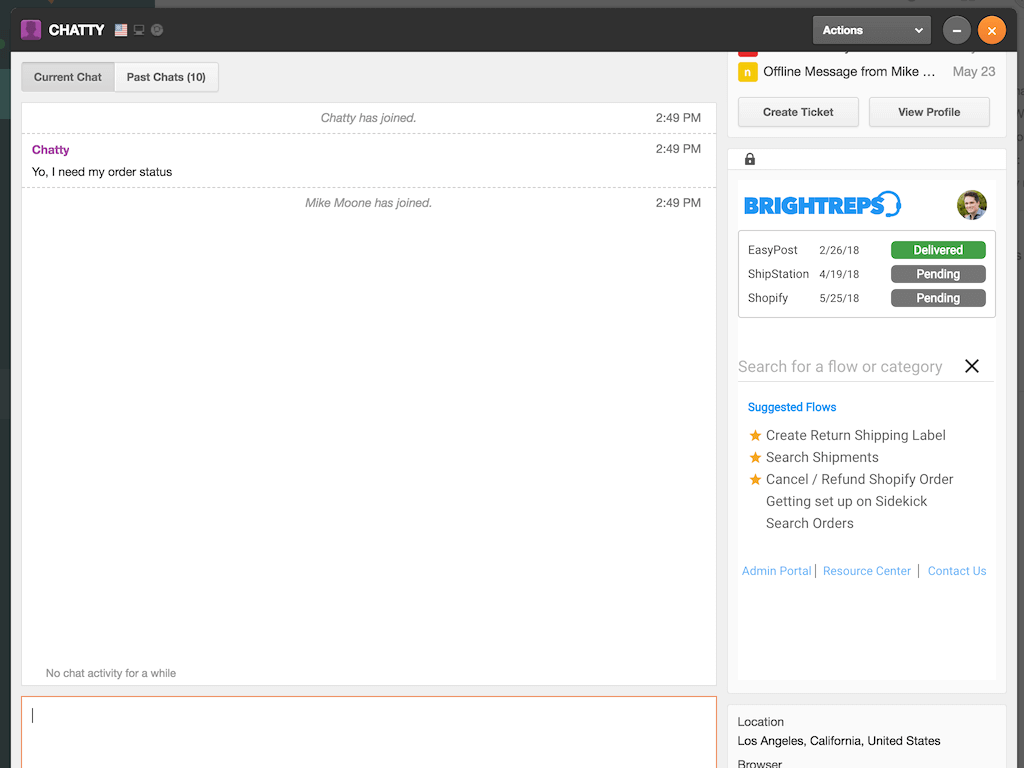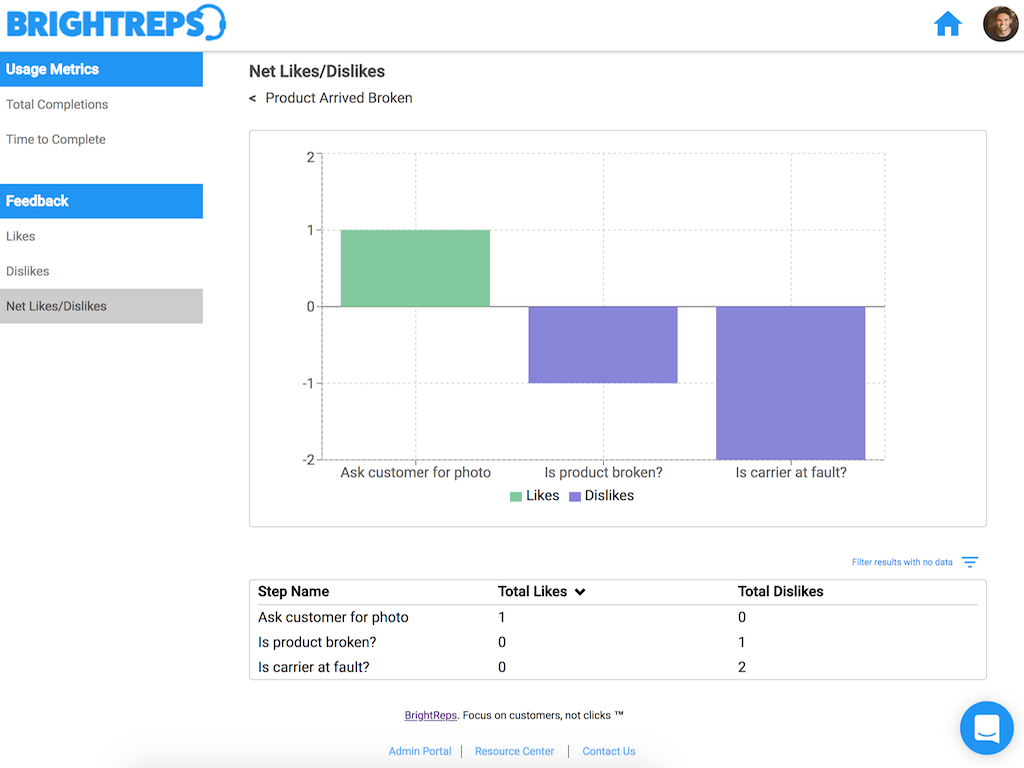 MaestroQA
MaestroQA is a quality assurance and monitoring app. You will find it useful for improving customer satisfaction, NPS, CES, maintaining consistent service, and creating a quality score of KPI for agents. The other benefit is driving employee learning and development.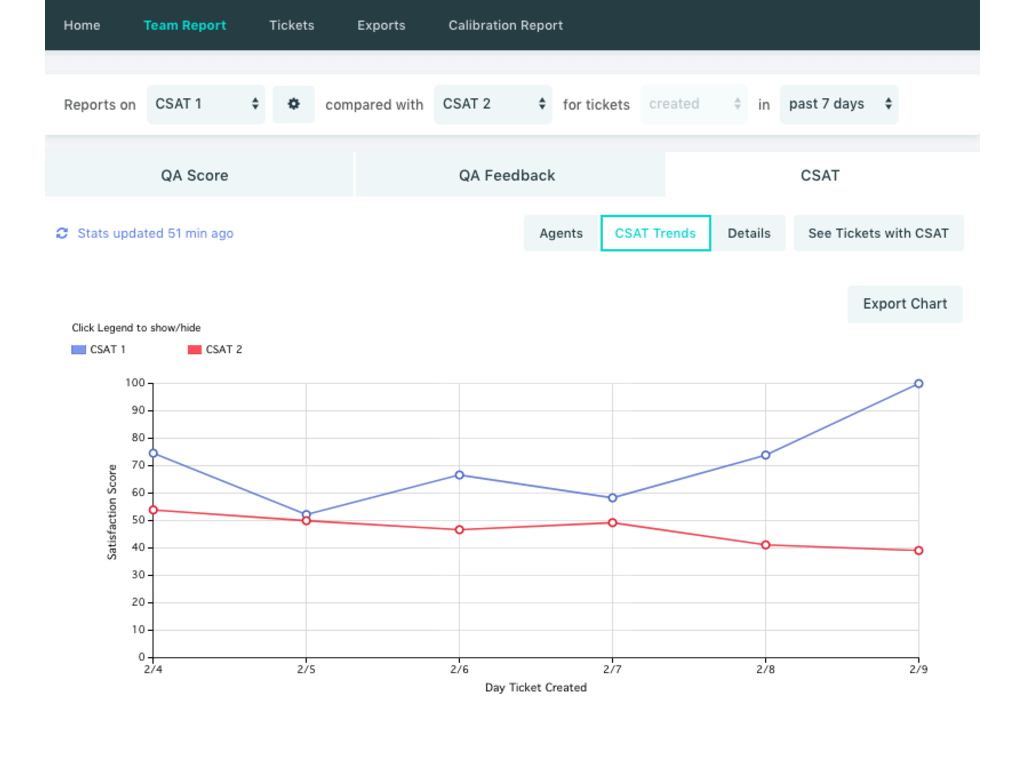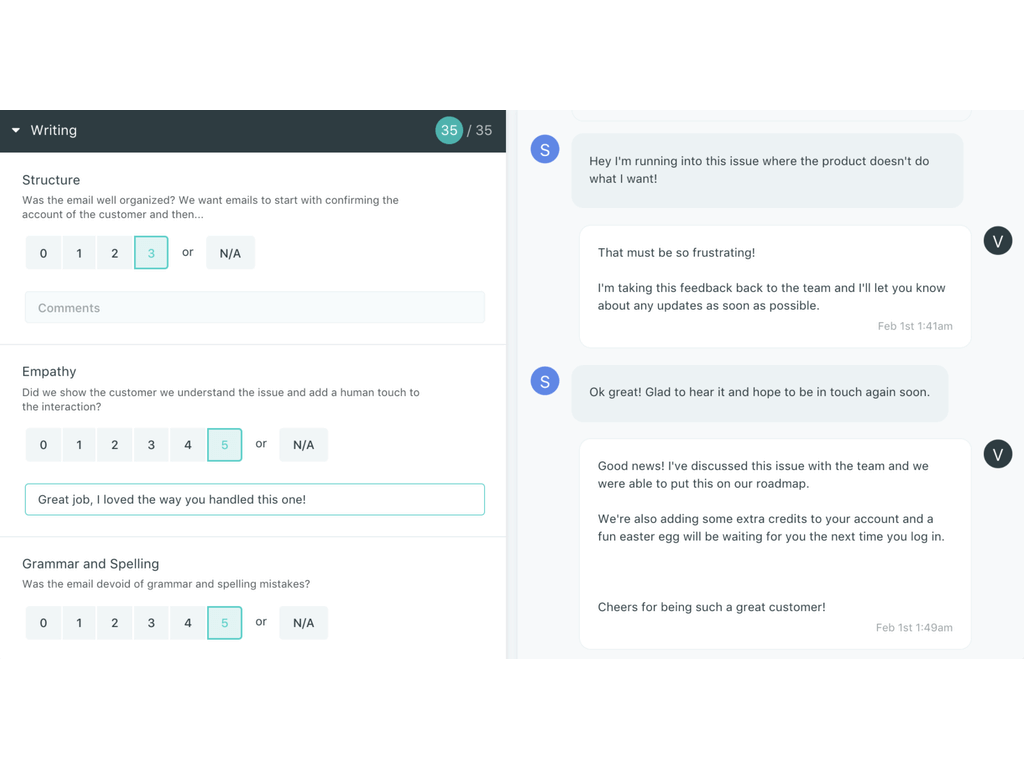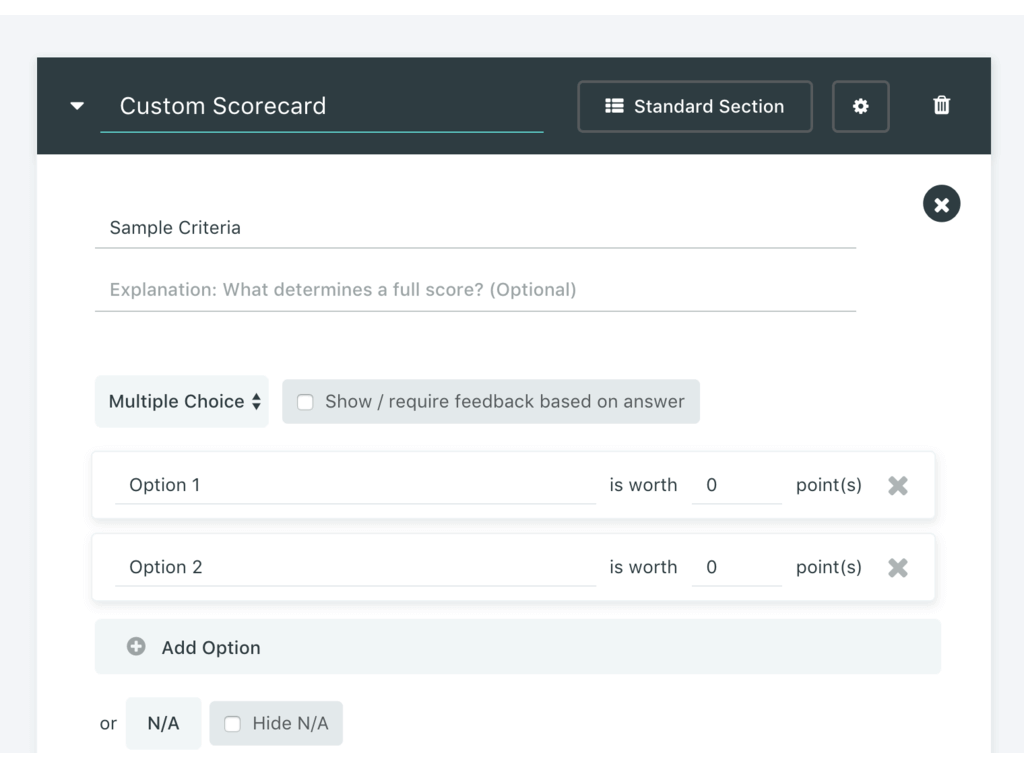 Recap
Zendesk brings efficient and outstanding tools for driving more satisfied customers to your brand. Besides, there are many useful apps available to power up your help desk. In case, you want to add some up to the best apps for Zendesk list, feel free to comment.

Bonus
Whether you like the vibe of the dark mode or work at night shifts, there's an extension that will meet both needs. It works with Support, Guide, Chat, Talk and Explore. And you can get it for Google Chrome and Mozilla Firefox.

Want to change your help desk?
Try Free Demo Migration now!
Setup migration